Our Culture


Training & Development
Training and Development Commitment
The company is committed to maintaining high quality standards in products, processes, safe working practices, environmental management, business systems and people development.
We recognise that we are dependent on our people to achieve these business objectives.
We are therefore committed to maintaining our recognition as an 'Investors in People' organisation, and to providing training and development for all employees to ensure that:
Individual employees have the skills, knowledge and positive attitudes needed to do their jobs effectively and to established quality standards

The business has the collective competencies it requires to continually develop its performance to achieve its business plans in a highly competitive market

Employees are encouraged to continually improve their job and personal performance and have the opportunity to achieve their potential within the organisation
Training and Development Policy
Training and development needs will be determined by:
The specific job requirements of an employee, or the company's personal development plans for an employee

Changes in, for example, the company's business systems or the technology used within the company, or changes in its organisational structures, particularly where these changes have an impact on the skills and knowledge that employees need to do their job

The need for employees to be 'multi-skilled' so that A.F. Blakemore can develop a flexible workforce

The need to meet government or other legislative standards, such as health and safety, environmental and food hygiene legislation

Responsibilities for training and development are as follows:
Line managers and supervisors are accountable for ensuring that those reporting to them have the skills and knowledge required to do their jobs

Employees are themselves encouraged to keep their skills and knowledge up to date and to respond positively to training being provided

Senior managers are responsible for ensuring that the resources required for training and developing employees are made available and that there are appropriate systems in place to support employee development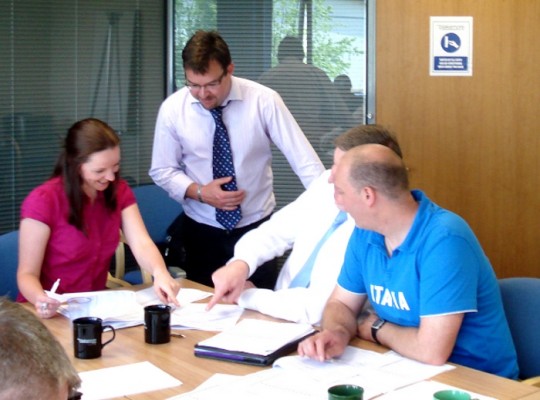 News

January 24, 2020
A.F. Blakemore Trials Food Waste Fighting App
January 09, 2020
January 08, 2020
Blakemore Foodservice Announces Contract with SOHO Coffee Co.
View all Stories