Our Culture


Environment
"The way we acknowledge, measure and minimise our environmental impact"
We understand that our operation has an impact upon the environment and as a result have a wide range of processes and initiatives to help measure and minimise this impact.


Some of out key achievements over the past few years are listed below:

Across our key distribution centres at least 95% of our total waste is now recycled. The company launched its own recycling centre in 2008. This allows waste created across our supply chain, such as cardboard, poly plastics, aluminium, paper, glass and clothes to be recycled. Waste from the distribution operation is processed at an anaerobic digestion plant in Wellingborough to create biogas for the National Grid.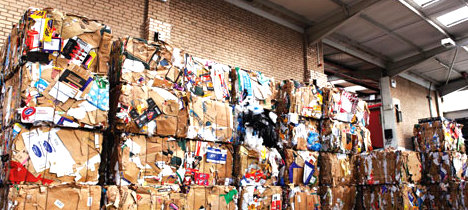 SMART meters have been introduced across our estate to allow us to monitor our energy usage, improve efficiencies and reduce our carbon footprint.
Our biggest environmental impact relates to our food distribution process and we have introduced a number of initiatives to minimise what we do in this area. We have improved our fuel efficiency through continual improvement of our route planning, vehicle fill levels, fuel additives, fleet modifications and purchasing policies. Our distribution drivers embark on in-house Safe and Fuel Efficient Driver (SAFED) training courses to help improve fuel efficiency and safe driving practices. We are also committed to working with suppliers in relation to the backhaul of products.
A.F. Blakemore is a member of The Prince's May Day Network of companies. The network was convened by Business in the Community in 2007 and aims to inspire, engage, support and challenge as many businesses as possible as they work together to build a sustainable future.
Our Logistics, Foodservice and Apex II depots have achieved ISO 14001 certification.
News

December 23, 2022
Donations Worth £65,000 Awarded to Good Causes at Christmas
December 08, 2022
A.F. Blakemore Christmas Campaign to Give Away up to £100,000 Worth of Prizes
November 28, 2022
A.F. Blakemore Wins at FWD Gold Medal Awards
View all Stories