Info Centre


SPAR Y Maes Takes Home Top Prize at Convenience Awards
September 30, 2020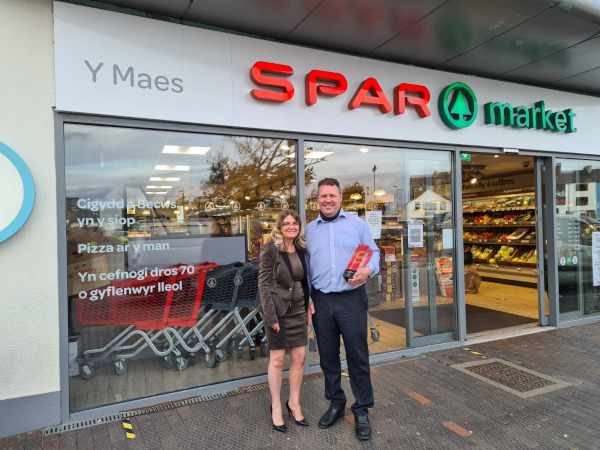 A.F. Blakemore is celebrating after a fantastic evening at the Convenience Awards.
Independent SPAR retailer Conrad Davies scooped the very top title of Convenience Retailer of the Year as well as the title of Best Independent Convenience Store for his Y Maes store in Pwllheli, while Blakemore Retail's Laceby Lodge store in Grimsby won Best Multiple Managed Convenience Store.
The Convenience Awards recognise the very best people, retailers, businesses and initiatives from across the convenience retail industry.
The entire convenience retail community came together to celebrate the winners during a digital broadcast presented by TV presenter Konnie Huq on 29th September.
The event was hosted by conveniencestore.co.uk, Lumina Intelligence and The Grocer.
Jill Livesey, Managing Director at Lumina Intelligence, and Lorraine Hendle, Managing Director at The Grocer and Conveniencestore.co.uk, said, "Convenience retail has been on the frontline since the beginning of the pandemic, ensuring local communities have access to the essential produce that they need.
"Last night saw the entire convenience community come together to recognise the achievements of individuals, initiatives and businesses that are at the forefront of our brilliant industry.
"Huge congratulations must go to our winners; however, every single award was incredibly closely contested, showcasing the high standards set across the industry."
The Convenience Retailer of the Year award was presented to Conrad Davies live on location, with a roaming camera crew surprising him outside his Y Maes store with a trophy.
The award was decided through a robust, independent judging process. This consisted of visits to each shortlisted store before a panel of independent convenience retail experts got together to decide on the winners.
Conrad's store boasts a tremendous range, covering both everyday necessities and inspirational purchases such as aged meat and fresh lobsters.
A keen supporter of local food producers and the community as a whole, the store is both innovative and easy to shop, led by exceptional fresh and local produce but also offering a compelling range of food to go, alcohol, grocery and in-store services.
Conrad said: "It's fantastic to win this award. It's a complete shock for us but we're really pleased. With everyone going through tough times right now, it's great to have a morale boost like this.
"It's a reward for all of the staff at the store who have worked so hard over the past six months. None of this would have been possible without the support of the local community.
"A.F. Blakemore has also been a tremendous support and a big part in helping our vision for the store come to life. When we were planning this refit, this was just an idea I had in my head and A.F. Blakemore helped make it a reality."
Meanwhile, judges felt that Blakemore Retail's Laceby Lodge store was an excellent example of a forecourt site that is "first and foremost a grocery and foodservice store" but "that happens to sell fuel". An extensive chilled food offer is backed up by a highly credible grocery and alcohol selection, plus Subway, Greggs, Insomnia and Costa.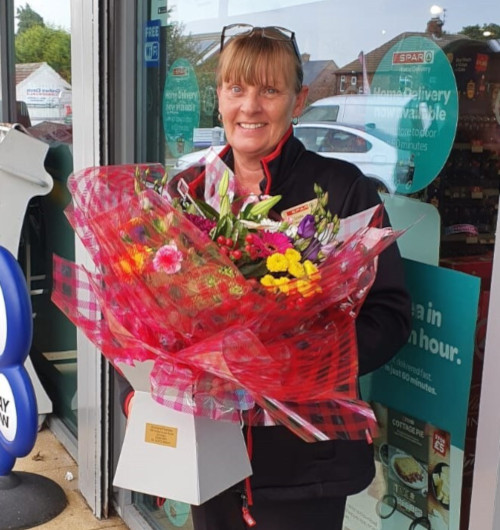 The store team organise regular litter picks, donate to local food banks and other charities as well as employing an app to reduce food waste and distributing surplus food to the homeless. As such, it has real local identity, which it promotes across the store, and has been embraced by the community.
Blakemore Retail Managing Director Matt Teague commented: "Given the complexity this store has in its day-to-day operation, I'm delighted with the recognition Store Manager Linda (pictured) and the team have received by winning this award, particularly against the quality of the other finalists.
"The store team are focused on delivering excellence day in day out, which is led from the front superbly by Linda."
In total, the SPAR symbol group took home six awards at the event. SPAR was crowned The Shoppers' Favourite Convenience Fascia for Impulse.
Across the Meridian & Welsh Guild, Hockmeyer Motors was also shortlisted for Community Retailer of the Year.
Click here to see a full list of the winners.

Congratulations to A.F. Blakemore's winners: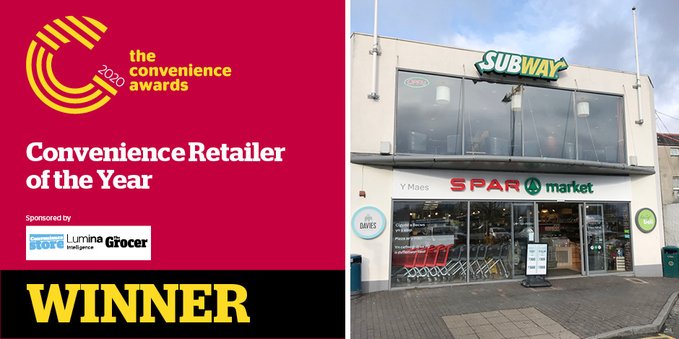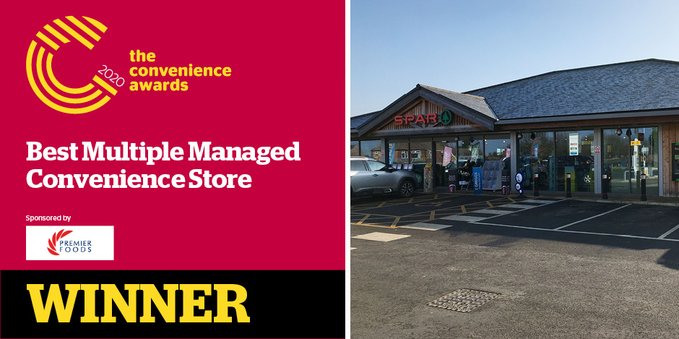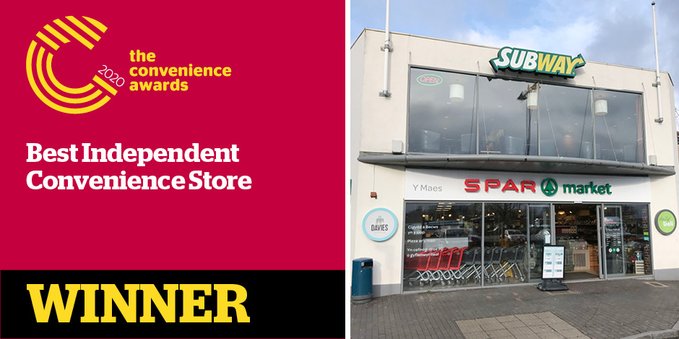 News

December 31, 2020
Store Manager Linda Carrington Receives New Year Honour
November 04, 2020
SPAR Retail Show Looks Ahead to New Opportunities
October 01, 2020
A.F. Blakemore Launches New Commission Operator Store Model
View all Stories