Info Centre


A.F. Blakemore Launches Store Energy Reduction Programme
March 05, 2021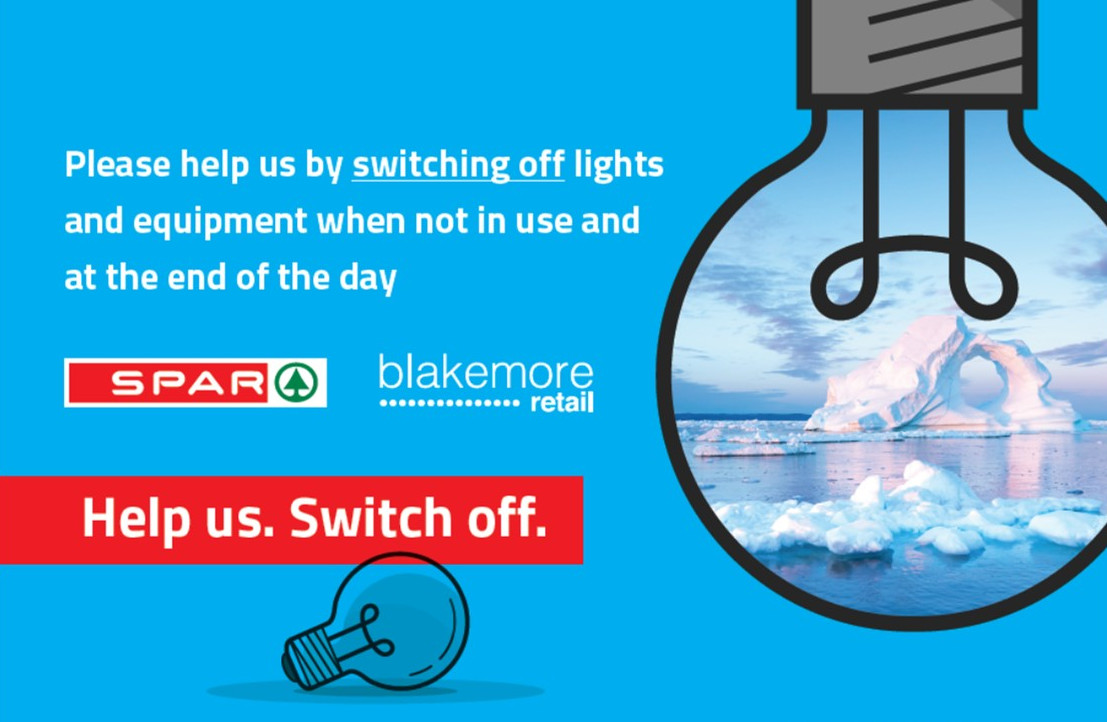 A.F. Blakemore has introduced a new energy reduction programme to help save energy across its SPAR store estate.
The aim of the initiative, which launched in autumn last year, is to reduce energy usage across Blakemore Retail stores by 5% by encouraging colleagues to switch off air conditioning, lighting and non-essential items when they are not needed.
The programme has already delivered some impressive results, with stores managing to reduce their energy usage by 4.8% in the scheme's first three months.
From October to December stores conserved 377,952 kWh of energy, which is equivalent to saving 96 tonnes of carbon dioxide emissions. This has also saved the business £53,000 in energy costs.
AFB Head of Procurement Michelle Walton, who has been overseeing the scheme, commented: "This is a fantastic result considering that the programme is new to the business.
"Thank you to all colleagues who have played their part in cutting down on electricity usage. Reducing our energy consumption is one of the most important things we can do to help the company cut its carbon emissions, and collectively, everyone's efforts have made a massive difference.
"A.F. Blakemore is committed to minimising its impact on the environment – as is outlined in the company's Blakemore Way values – and this is just one initiative that can help us work towards a more sustainable future."
To help promote the energy reduction programme, the company has been running an energy awareness campaign with Blakemore Retail stores and energy efficiency workshops with area managers.
The next steps are to develop a heat and cooling policy for stores, draft new recommendations for refrigeration and roll out energy training to colleagues.
Blakemore Retail Area Manager Dave Parry commented: "My team of managers has fully embraced the 'Switch off' campaign. Posters and stickers have had the desired effect of generating interest and conversation among management and staff alike.
"I can clearly see the changes when I go into stores, and there is a much higher awareness about switching off lights and heaters etc.
"I've even had staff chasing after me to 'politely remind' me to switch off the lights when I have left a room without doing so! The environmental impact is as important to staff as the cost savings are to managers!"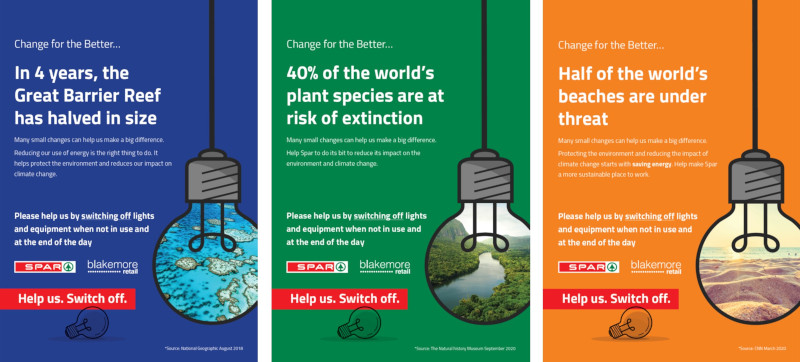 Posters have been issued to stores as part of the energy awareness campaign
News

February 24, 2021
Blakemore Retail Extends Partnership with Too Good To Go to 275 Stores
February 17, 2021
Blakemore Foundation Covid-19 Support Reaches Value of £176,000
February 08, 2021
A.F. Blakemore & Son Invests for Growth with New Opportunities
View all Stories