Info Centre


Philpotts Introduces Winter-warming Christmas Range with Vegan Options
October 31, 2019
Philpotts is set to launch a new range for the Christmas period, including a festive selection of hot drinks, wraps and sandwiches.
The new Christmas range will be hitting Philpotts stores* on 4th November and include the much-anticipated Yorkshire pudding wrap with traditional Christmas dinner filling, along with a winter-warming selection of carvery sandwiches and handcrafted coffees and hot chocolates.
The range has been developed internally by A.F. Blakemore Food Solutions & Retail Proposition Director Nikki Rogers, together with A.F. Blakemore Group Trading and the Philpotts team at Blakemore Retail.
On the hot menu is a pigs in blanket breakfast bap, traditional Christmas sandwich and a festive turkey hot pot, while the cold menu features a ham hock & Barber's cheddar sandwich, three bird sandwich and Christmas cheese board sandwich.
For the first time Philpotts will also be serving up hot and cold vegan sandwich options in its festive line-up, comprising sage and onion stuffing, crispy onions and roasted vegetables (hot), and beetroot houmous, falafel and vegan mayonnaise (cold).
Comforting seasonal hot drinks available include gingerbread and salted caramel lattes, hazelnut and honeycomb hot chocolates and a rocky road mocha.
There has also been collaboration across the Blakemore Group with the introduction of Eat 17's highly acclaimed bacon jam to the menu.
Nikki Rogers commented: "The new seasonal range at Philpotts is the first step in a full revamp and review across our entire menu. We can't wait for the new seasonal lines to hit stores as we are confident they will be a hit with our customers.
"We are incredibly proud of all the new lines, but we're particularly excited about the amazing vegan lines that will be on offer for the first time."
A range of festive goodies will also be available for corporate buffet orders, including seasonal sandwiches and mince pies.
Anyone interested in trying the Christmas range can click here to find their nearest Philpotts store.
*The Christmas range will not be available at Philpotts Chester.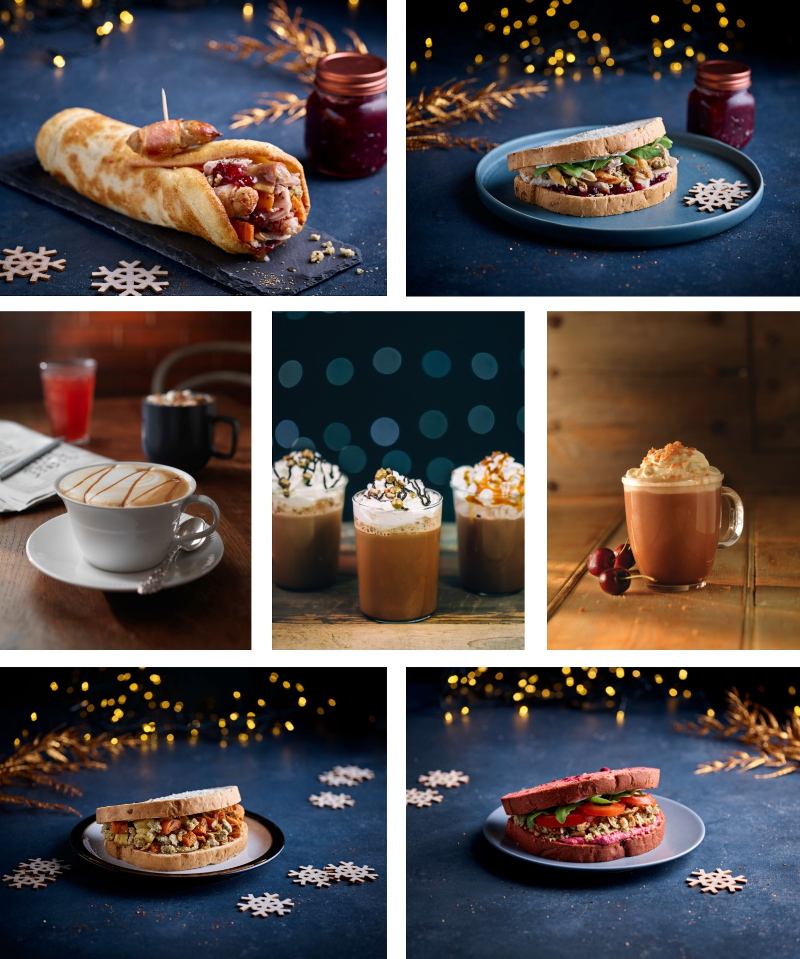 A selection of winter warmers from the new Christmas range, including the Yorkshire pudding wrap, three bird sandwich, vegan sandwiches, salted caramel latte, hazelnut and honeycomb hot chocolates and rocky road mocha
News

August 13, 2020
A.F. Blakemore Expands Operations with Acquisition of Online Vegan Store
July 24, 2020
Philpotts Signs Up to Too Good to Go Food Waste App
July 23, 2020
Blakemore Retail Trials Self-service Checkouts
View all Stories