Info Centre


New Year, New Company Values
January 09, 2020

At A.F. Blakemore's Communication Day in July last year, fourth generation family members Caoire, Tom and Charlie Blakemore re-launched the company values, The Blakemore Way, which were first introduced to the business 12 years ago.
Over the coming 12 months the revised values will be communicated across the business, demonstrating the values in action together with exciting new projects to bring the values to life.
The revised values statements are:
Develop skills to enable our teams to contribute purposefully to our collective success

Embrace differences through an inclusive culture, reflective of the communities we serve

Give great service to all our customers and add value to our trade partners

Make a significant, positive contribution towards local communities and a sustainable planet

Attain excellence in everything we do

Behave with honesty and integrity in all our relationships
To bring the revised values to life, a host of events and communications will be launched to demonstrate the Blakemore Way values in action.
In February, the first Women in Blakemore conference will take place with the purpose of inspiring and motivating females to feel confident and supported in the workplace.
The event, which will be hosted at Wolverhampton Science Park, aims to help underrepresented groups in the business to progress by discussing a range of themes from resilience to negotiation skills.
An Equality, Inclusion and Diversity Engagement Group was launched in August, made up of colleagues from across the company. The purpose of the group is to champion diversity and promote EID-related events across the business.
The group's first project is to launch an E.I.D. calendar of events, where the group will organise and celebrate four diversity-related events across the business.
Colleagues can expect to see a dedicated Sustainability programme launched this year, which will focus on what we sell, how we sell, how we deliver what we sell, and how we enable the business to be sustainable.
Over the next few months a series of values-themed communications will be published to promote and celebrate the way the company lives the values.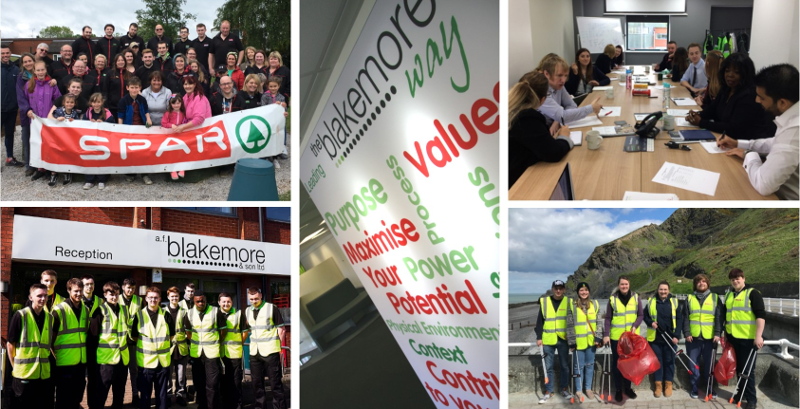 News

March 20, 2020
SPAR Meets Surge in Supply Demand
March 19, 2020
Colleagues Praised for Outstanding Service in Coronavirus Crisis
March 19, 2020
View all Stories