Info Centre


GroceryAid Coast to Coast Cycle Gets Underway
July 23, 2021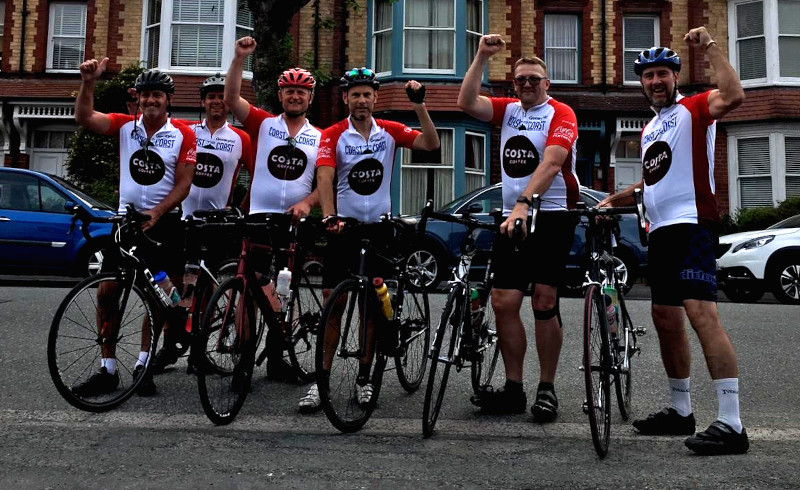 Ten cyclists from A.F. Blakemore and independent SPAR stores are currently on an epic bike ride across Wales in aid of charity GroceryAid.
The team are taking part in GroceryAid's Coast to Coast challenge, which started yesterday and will end on Saturday 24th July.
Covering 368km over three days, the ride will take the fundraisers from North to South Wales, passing through Snowdonia National Park and the Brecon Beacons, and finishing in Cardiff.
With stunning scenery, the challenge features 5,505m of climbs along the route. Open to participants across the whole grocery industry, the event is particularly well represented by the wholesale and convenience sector.
The Blakemore cycling team consists of six AFB colleagues. BTP's New Business Manager Stuart Ware and New Business Executives Paul Vinnell and Oliver Walters have joined Blakemore Fresh Foods Operations Director Bob Cash, Head of Commercial Cy Wisenden and Retail IT Systems Trainer Iestyn Rhodes, as well as independent SPAR store owners Stuart Reade, Mark Steward, Ed Caro and David Macey. They have teamed up with 70 other riders from all walks of the grocery industry on this gruelling tour.
Stuart Ware commented: "The Coast to Coast ride will be a mammoth challenge, but we have a fantastic team and are really looking forward to the sense of achievement at the end.
"All of us have been training hard, posting rides, tips and photos to the Coast to Coast Strava club to encourage everyone to give it their all.
"Even so, this is not a task to be undertaken lightly, and the team expect to use up lots of saddle cream to survive the long hours each day cycling up and down those Welsh hills.
"Thank you to everyone who is helping to support us on the trip and in turn GroceryAid, who are helping those in need of support in our industry."
GroceryAid has been providing emotional, practical and financial support for grocery colleagues since 1857.
All colleagues across the A.F. Blakemore group can access a range of free welfare support services offered via the organisation's 24/7 helpline and website. This includes financial assistance, emotional support, health and wellbeing support, relationship advice, debt advice and counselling. Visit groceryaid.org.uk to find out more.

The challenge:
Thursday: Caernarfon to Aberystwyth – 139km with 1,683m elevation
Friday: Aberystwyth to Brecon – 109km with 1,971m elevation
Saturday: Brecon to Cardiff – 120km with 1,851m elevation

It's not too late to donate:
Please show the Blakemore cyclists your support by donating to the cause via their JustGiving page.
Simply click on the following link:
Blakemore Retail store colleagues can bank monies using PLU 833.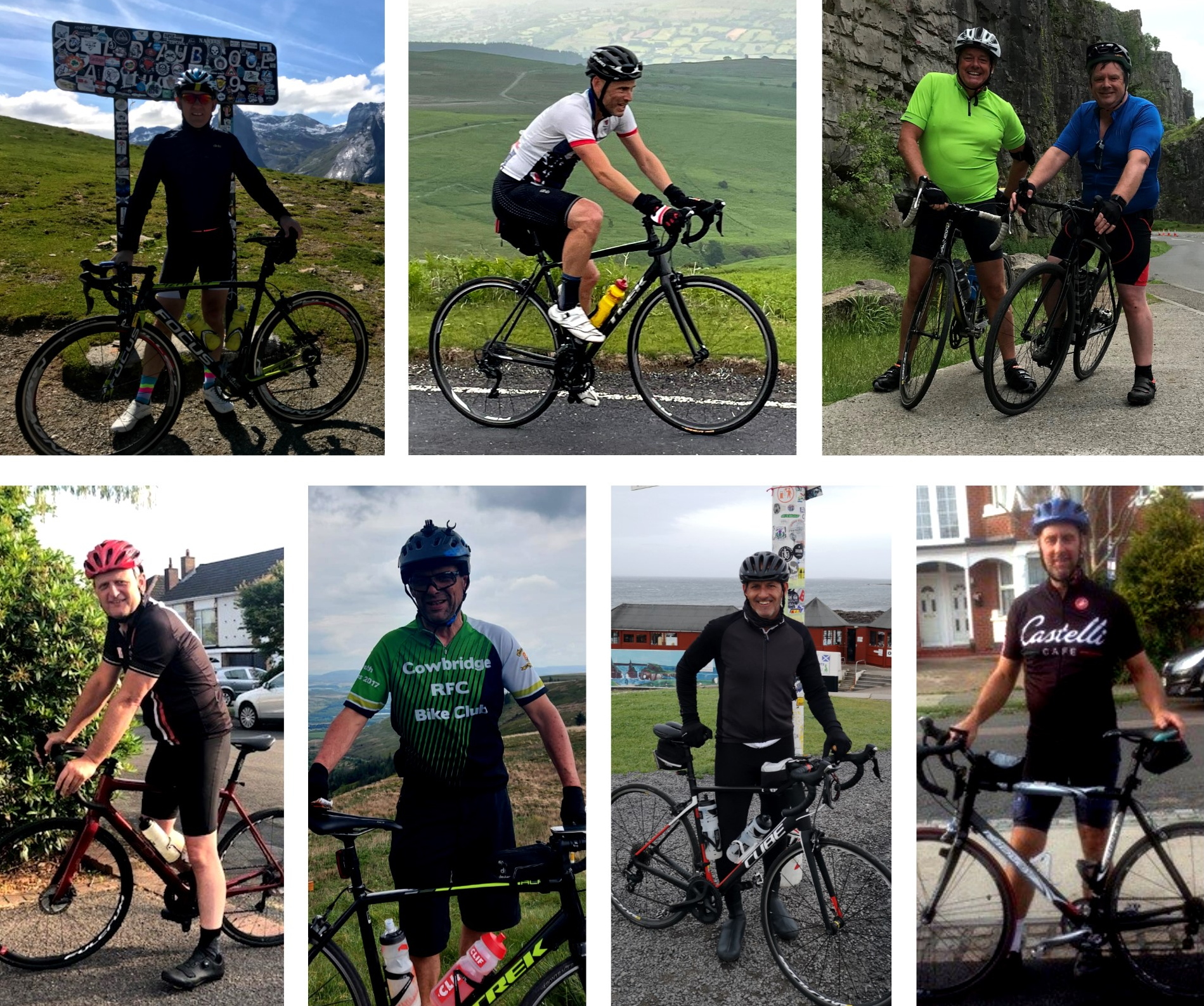 News

November 26, 2021
Blakemore Colleagues Scoop Three FWD Gold Medals
November 17, 2021
A.F. Blakemore & Son Well Positioned for Growth
November 15, 2021
Blakemore Retail and NSPCC Win at Corporate Engagement Awards
View all Stories