Info Centre


Flagship Store Programme Shortlisted for Grocer Gold Award
May 01, 2019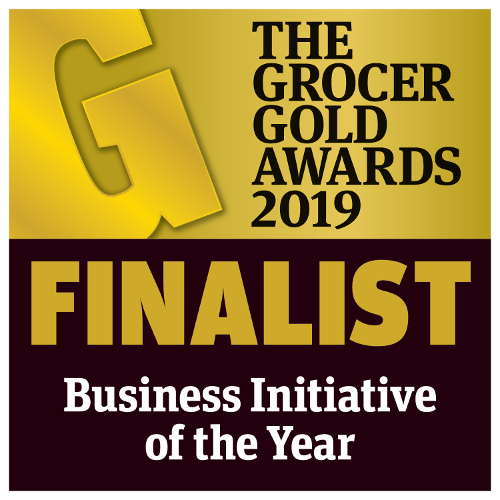 A.F. Blakemore's Flagship Store Programme has been shortlisted for Business Initiative of the Year at the Grocer Gold Awards.
The programme, launched in May 2018, was created by Blakemore Trade Partners to encourage SPAR retailers to invest in their businesses to help drive sales and increase profitability.
The core objective is to deliver innovative store formats that create higher profit margins for retailers.
A total of 10 stores were selected to take part in the programme and undergo a development, with Blakemore Trade Partners co-investing in each.
BTP Head of Store Formats John Murray explained: "The Flagship Store Programme focuses on flexing space, range and price to deliver the best results for each store format and location.
"This is a long-term strategy whereby store formats are continually evolved based on changing shopper needs, customer insight and detailed understanding of shopper missions – so that stores can reflect the needs of the communities they serve and offer customers true convenience."
Stores on the Flagship Store Programme have experienced sales growth of up to 30% as well as increased basket spend and footfall.
At the heart of the programme is innovation. The scheme has developed new food-to-go solutions such as a heat-and-eat concept, ice cream machines and milkshake machines, as well as format-specific marketing campaigns, more focused ranges and increased space for fresh food and food for now.
Six stores have adopted new electronic shelf-edge labelling, making A.F. Blakemore the largest implementer of electronic shelf-edge labels in the UK.
The company has also collaborated with fellow SPAR wholesaler Henderson's to implement their self-scanning technology.
BTP Sales Director Louis Drake commented: "The Flagship Store Programme is a collaboration between our Sales, Trading and Marketing teams, demonstrating collaborative thinking at its best.
"The programme is providing a platform on which to expand our thinking, and we will continue to work with further independent retailers on the programme."
The business is also embarking on a scheme of development with Blakemore Retail stores. Many of the new ideas developed can be rolled out across A.F. Blakemore's wider retail estate.
The winner of the Grocer Gold Business Initiative of the Year award will be announced at a ceremony at London's Guildhall on June 11th. A.F. Blakemore's Flagship Store Programme is up against initiatives from Aldi UK, the Co-op and Capture media agency.

Here are some photos of three of the stores that have undergone developments on the Flagship Store Programme:

SPAR Calver

SPAR Hillcroft

SPAR Newbold
News

August 13, 2020
A.F. Blakemore Expands Operations with Acquisition of Online Vegan Store
July 24, 2020
Philpotts Signs Up to Too Good to Go Food Waste App
July 23, 2020
Blakemore Retail Trials Self-service Checkouts
View all Stories