Info Centre


Eat 17 Scoops Three Convenience Retail Awards
March 20, 2017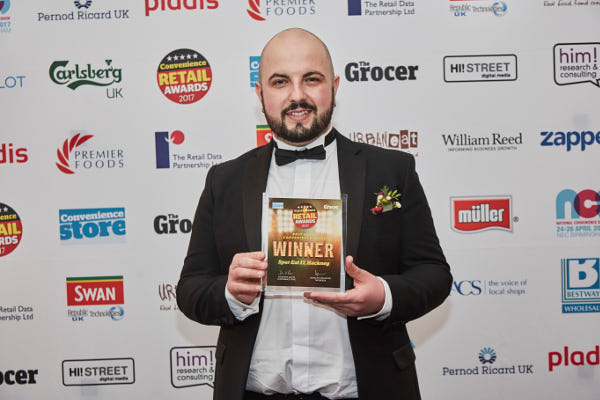 SPAR Eat 17 Hackney has been crowned Best Large Convenience Store at the Convenience Retail Awards.
The store, which is co-owned by A.F. Blakemore and entrepreneurs James Brundle and Chris O'Connor, picked up a total of three accolades at the event, including Best Communication to Shoppers and the Innovation Award.
The Convenience Retail Awards showcase the hard work and achievements of the very best retailers in the convenience sector and provide well-deserved recognition for outstanding stores, staff and standards.
Convenience retailers from across the country attended the awards evening at 155 Bishopsgate in London on March 16th.
SPAR Eat 17 Hackney was also named as a finalist for Best Use of Technology and Off Licence Store of the Year.
Across A.F. Blakemore's wider SPAR estate, Blakemore Retail's Bentley store was listed as a finalist in the Food to Go Retailer of the Year category and David Charman's Parkfoot store was shortlisted for Best Independent Store.
Meanwhile, one of Blakemore Wholesale's independent retail customers, Bay Bashir, picked up the Responsible Retailing Award for his Lifestyle Express store, Belle Vue Convenience. The store was also shortlisted for Community Retailer of the Year.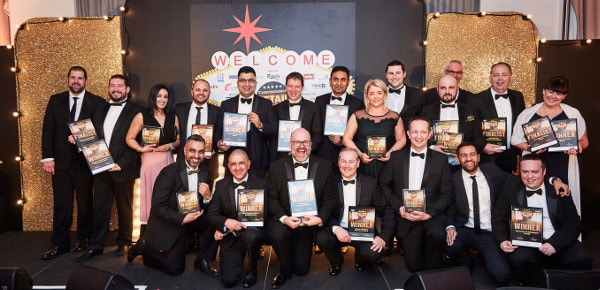 The Convenience Retail Awards winners
News

August 13, 2020
A.F. Blakemore Expands Operations with Acquisition of Online Vegan Store
July 24, 2020
Philpotts Signs Up to Too Good to Go Food Waste App
July 23, 2020
Blakemore Retail Trials Self-service Checkouts
View all Stories