Info Centre


Caoire Blakemore Joins Black Country Women in Business Steering Group
April 17, 2019
A.F. Blakemore Group Board Director Caoire Blakemore has joined the steering group of the Black Country Women in Business forum.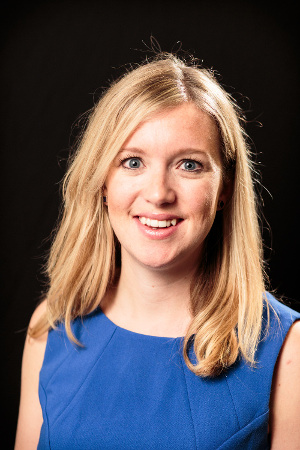 Caoire has spent the last 13 years working at A.F. Blakemore and holds Group Board responsibility for Blakemore Foodservice, Blakemore Fine Foods and Eat 17. She also chairs the Plastics Reduction Group and the Equality, Inclusion and Diversity Steering Group.
Caoire said, "Our business is long established in the region so I'm looking forward to linking into a group that is proactive in championing women in the Black Country, and as the next generation of business owner, understanding what my part can play to ensure we have a more inclusive leadership for the future."
Under Caoire's leadership of the A.F. Blakemore Equality, Inclusion and Diversity Steering Group, a series a Women in Logistics focus groups has been established to strengthen the recruitment and retention of females across Logistics.
In addition, Equality, Inclusion and Diversity awareness training has been rolled out to 468 managers across the Blakemore group. The sessions highlight the benefits of a diverse workforce as well as the importance of respect for others, dignity at work, awareness of unconscious bias and E.I.D. related policies.
Caoire is also a Wolverhampton Business Champion and an Ambassador for the West Midlands Combined Authority Inclusive Leadership Pledge, helping to share best practice and learnings across these networks to speed up the current trajectory in developing a more equal workplace for all.
Launched on International Women's Day in March, Black Country Women in Business is the latest initiative to be introduced by the Black Country Chamber of Commerce.
The forum will provide a platform to collaborate, network and share experiences whilst inspiring future business women, helping to make the Black Country a fair and inclusive place to work for the next generation of talented women.
It will also look at policy issues surrounding women in the workplace, lobby for a more diverse business arena and highlight the gender pay gap.
The Black Country Women in Business forum has organised its first event to fall during the Black Country Business Festival and is encouraging business women from across the region to join it.
'They Said She Couldn't – So She Did' will take place on May 17th at the Mount Hotel and Country Manor from 9.30am and will include a host of inspirational business women and female role models.
News

August 13, 2020
A.F. Blakemore Expands Operations with Acquisition of Online Vegan Store
July 24, 2020
Philpotts Signs Up to Too Good to Go Food Waste App
July 23, 2020
Blakemore Retail Trials Self-service Checkouts
View all Stories