Info Centre


Blakemore Trade Partners and Fine Foods Launch New Apps
March 01, 2018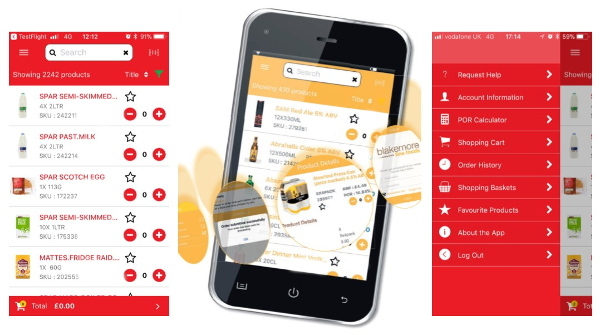 Blakemore Trade Partners and Blakemore Fine Foods have launched new mobile apps to give their customers the ease of ordering on the go.
The Blakemore Trade Partners app enables SPAR retailers to order a full range of products for delivery to their stores.
Meanwhile, the Blakemore Fine Foods app enables customers to order products from the Blakemore Fine Foods range for delivery.
Both of the platforms include barcode scanners and profit-on-return (POR) calculators, as well as facilities for customers to search products, view their order history and favourite items.
A.F. Blakemore Strategic Projects Director Simon Wiltshire commented: "Our customers are increasingly looking for mobile apps to make their lives easier and enable ordering on the go.
"For busy business owners, mobile ordering apps are vital tools, and we are confident that they will deliver real benefits."
The business worked in partnership with mobile app consultancy RNF Digital Innovation Limited to develop the platforms.
The apps are available on both iOS and Android platforms and can be downloaded free of charge from the Apple iTunes store and the Google Play Store.
Gill Marsh Forecourts Managing Director Tom Dant commented: "This new app has lots of great functions to save retailers time and is very easy to use and navigate.
"I like that I can see how much I'm spending as I shop, and the favourite products menu option provides a good platform to build a shopping list from."
Daniel Mansfield from the Treehouse Farm Shop at The Willows Garden Centre added: "When I used the app to place my first order it was so simple, quick and easy to use.
"From searching for a product to scanning or increasing product quantities it was so straight to the point and quick. It's definitely the way I'll be placing orders in the future!"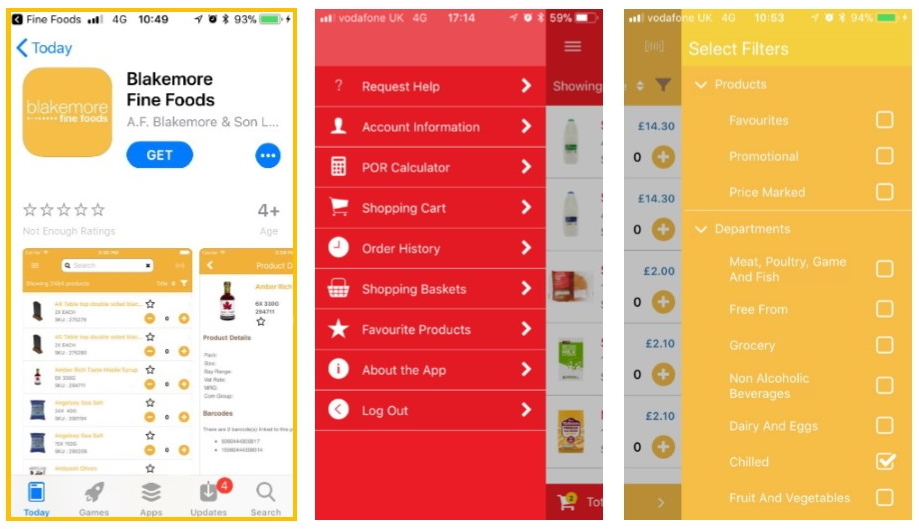 The new apps, enabling SPAR retailers and Blakemore Fine Foods customers the ease of ordering on the go
News

August 13, 2020
A.F. Blakemore Expands Operations with Acquisition of Online Vegan Store
July 24, 2020
Philpotts Signs Up to Too Good to Go Food Waste App
July 23, 2020
Blakemore Retail Trials Self-service Checkouts
View all Stories