Info Centre


Blakemore SPARs Celebrate Industry Award Success
October 01, 2019
SPAR stores across the Meridian & Welsh Guild have picked up five titles at this year's Forecourt Trader and Retail Industry Awards.
The Forecourt Trader and Retail Industry Awards celebrate the very best retailers across the petrol retailing and grocery industry, honouring hard work, innovation and creativity nationwide.
The winners of the Forecourt Trader Awards were announced on 12th September at the Park Plaza, Westminster Bridge, London. This year's host, former World Cup-winning rugby player and TV celebrity Matt Dawson, presented the awards, which covered nearly 30 specialist and regional categories.
Blakemore Retail SPAR Newark and Loggerheads Garage both picked up regional awards, while Syston Service Station won the Best Car Care & Lubricants Outlet award.
Independent retailer David Charman, meanwhile, won the Special Recognition Award for Parkfoot Garage, a third-generation family business celebrating 70 years in the forecourt industry.
David was the first winner of the Forecourt Trader of the Year Awards in 1996 and has constantly been transforming and evolving his business since.
His site in West Malling, Kent, has undergone many changes, including a very significant £150,000 excavation of rock several years ago to create a leading-edge convenience store. Last year a £500,000 investment saw the development of a new goods-in area and giant walk-in fridge and freezer, as well as an upstairs office for staff and training purposes.
The Retail Industry Awards took place on 17th September at The Brewery on Chiswell Street, London, with more than 40 titles up for grabs.
Independent retailer Conrad Davies picked up the prestigious Independent Retailer of the Year award in the 1,200 sq ft to 3,000 sq ft category for SPAR Pwllheli.
His store has recently undergone a transformation on A.F. Blakemore's Flagship Store Programme.
At the same awards, SPAR Hampton was highly commended in the Most Improved Store category and SPAR UK's People's Podium initiative was crowned Symbol Initiative of the Year.
Here are all the Meridian & Welsh Guild winners and runners up at the two events:

Forecourt Trader Awards
Midlands up to 4mlpa
SPAR Newark – Newark, Nottingham

West Country & Wales up to 4mlpa
Loggerheads Garage – Llanferres, Flintshire

Best Car Care & Lubricants Outlet
Syston Service Station – Syston, Leicestershire

Special Recognition Award
David Charman – Parkfoot Garage – Kent
Retail Industry Awards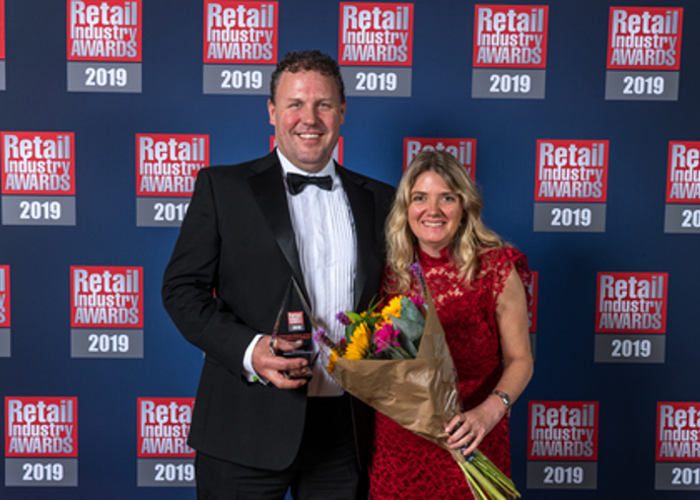 Independent Retailer of the Year (1,200sq ft to 3,000sq ft category)
Spar Pwllheli – Gwynedd
Most Improved Store
Highly commended: SPAR Hampton – Evesham, Worcestershire

Symbol Initiative of the Year
People's Podium, SPAR