Info Centre


Blakemore Retail Launches New Store at Aldridge
July 01, 2017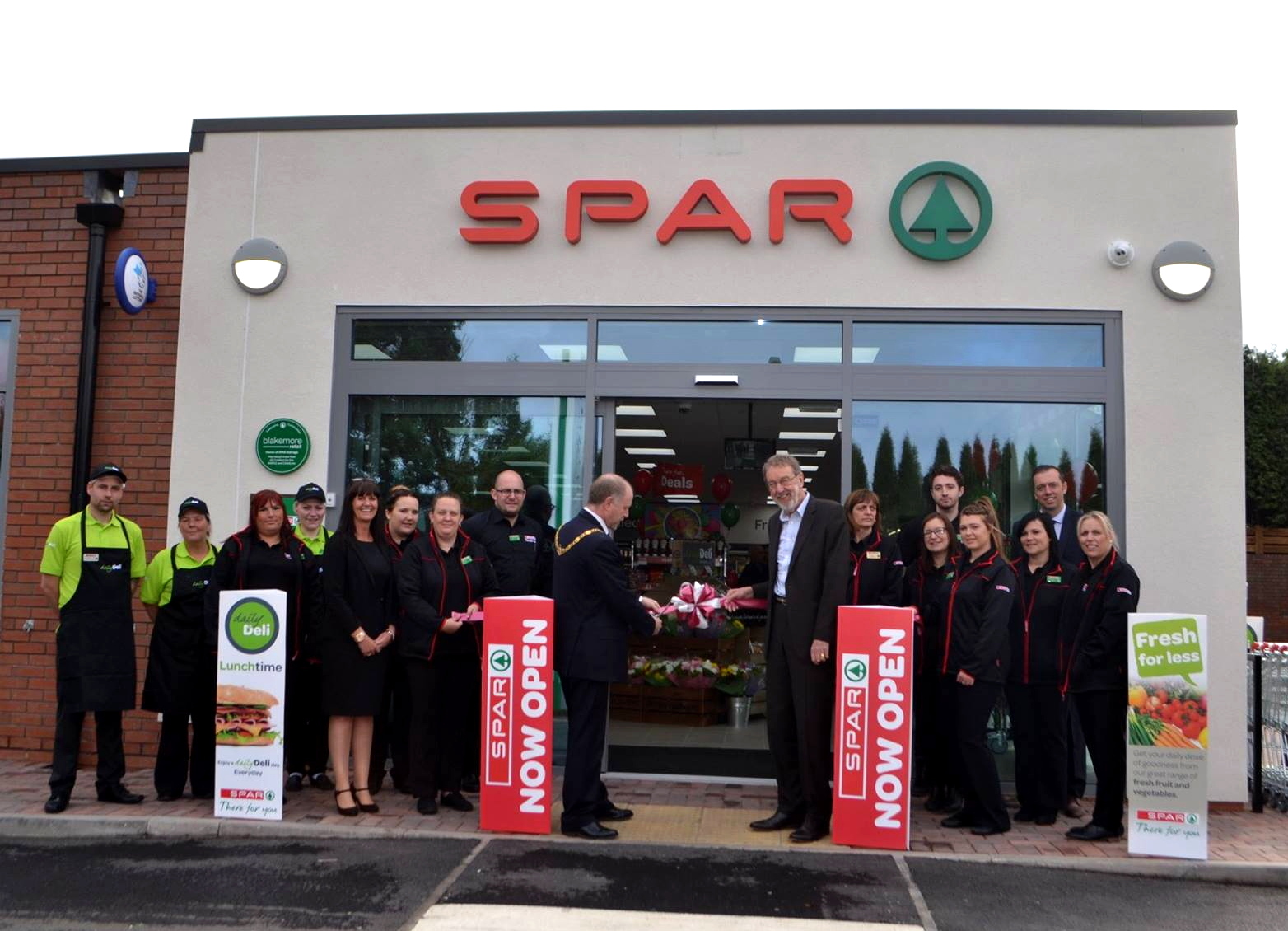 Blakemore Retail has opened a brand new SPAR convenience store in Aldridge, Walsall.
Situated on Northgate Road, the 2,580 sq ft store opened its doors on Friday 30th June on the site of a former pub.
Featuring a state-of-the-art Daily Deli food service counter, the SPAR sells food for all occasions throughout the day.
In the morning this includes full English breakfasts, hot triple-decker sandwiches and toasties.
At lunchtime customers can choose from a range of freshly prepared sandwiches, subs, flatbreads, salads, toasties, flame-grilled burgers and jacket potatoes. Hot meals including chilli con carne, chicken curry, cottage pie, lasagne, steak and ale pie, and even roast dinners are also available.
The Aldridge store is the first across Blakemore Retail to feature digital menu boards and also one of the first to feature a Daily Deli fresh cream cake and pastry counter.
Blakemore Retail Regional Manager Gareth James commented: "This is a fantastic new store designed especially to optimise customers' shopping missions for 'food now' and 'food for later'.
"Situated on a busy main road within a residential and industrial area, our convenience and Daily Deli food-to-go offer is perfectly placed to attract nearby residents, local workers and commuters.
"Well done to Store Manager Jan Hadgkiss and her team, who have done a great job of getting the store up and running. We've had plenty of positive feedback since the launch."
The SPAR provides a wide range of everyday essentials and services including a free-to-use cash machine, Collect Plus, PayPoint and National Lottery.
Its extensive food-to-go offering is also complemented by a self-service Costa Coffee machine with an ultra-modern digital touch screen.
As part of its commitment to serving the local community, Blakemore Retail has installed a lifesaving defibrillator outside the new store, ready for any future local emergency.
The SPAR was officially launched by the Mayor of Walsall, Councillor Marco Longhi, who cut the ribbon on the opening day. The store also celebrated by giving out free food samples and goodie bags to its first 200 customers.
Here is a selection of photos of the store:
News

August 13, 2020
A.F. Blakemore Expands Operations with Acquisition of Online Vegan Store
July 24, 2020
Philpotts Signs Up to Too Good to Go Food Waste App
July 23, 2020
Blakemore Retail Trials Self-service Checkouts
View all Stories