Info Centre


Blakemore Logistics Colleagues Recognised at House of Commons
November 03, 2016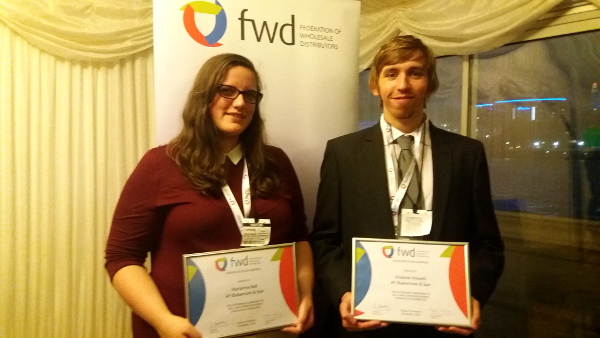 Two Blakemore Logistics colleagues have been recognised for their hard work and achievements at the Federation of Wholesale Distributors' Skills and Development Awards at the House of Commons.
Goods In & Stock Control Clerk Marianne Ball, who is currently undertaking a warehouse and admin apprenticeship, and Customer Service Clerk Andrew Howell, who recently completed a business admin apprenticeship, both picked up 'Outstanding Commitment to Career Development' awards at the event in London on November 1st.
The awards ceremony celebrated the important role that apprentices and trainees play in the wholesale sector and their exceptional work.
Andrew's line manager, Blakemore Logistics Customer Services Manager Jo Bird, who also attended the awards, commented: "I found great pride in seeing Marianne and Andrew receive their awards at the FWD event.
"Andrew has become a very valuable asset to our team. He is dedicated, committed and passionate in his approach to his responsibilities and has a very positive attitude.
"We are now looking to further develop Andrew's skills and knowledge to ensure that he can build a successful future within the business."
Warehouse Supervisor Adam Ball also provided a glowing reference for Marianne, saying: "In the time I have worked with Marianne she has consistently gone the extra mile to deliver exceptional performance.
"Marianne arrives at work every day focused and full of energy, and she has made herself an indispensable member of our goods-in and stock operations at Axcess 10.
"I fully expect to see Marianne become a leader in our business in the future and I believe she has the correct drive and attitude to succeed in any avenue she chooses to follow."
Andrew commented: "Receiving this award was a great achievement and proof that hard work pays off. Hearing the inspirational speeches at the event made me want to aim even higher.
"What I have enjoyed most about working at Blakemore's is the great sense of community. Everyone has been really welcoming."
Marianne added: "I really enjoyed the event because it was a chance to do something different for a day. I felt really special and important.
"I have enjoyed my time at Blakemore's because it has offered me the chance to try something new, and I am now keen to push forward and progress further with my career."
The company is currently in the process of developing a formal apprenticeship strategy that will be launched in April 2017 to maximise the opportunities that this type of activity can provide to the business and other rising stars of the future.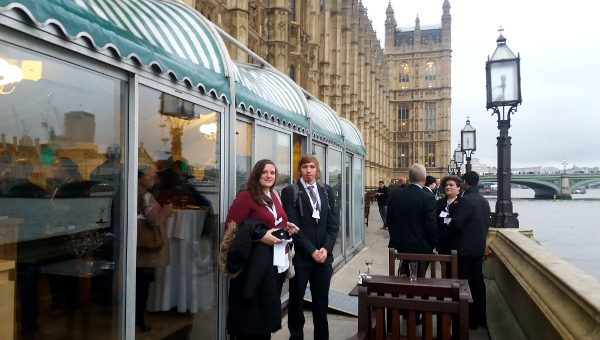 Marianne and Andrew outside the Houses of Parliament
News

August 13, 2020
A.F. Blakemore Expands Operations with Acquisition of Online Vegan Store
July 24, 2020
Philpotts Signs Up to Too Good to Go Food Waste App
July 23, 2020
Blakemore Retail Trials Self-service Checkouts
View all Stories