Info Centre


Blakemore Foodservice Celebrates Top Caterers at Catering Awards
December 22, 2016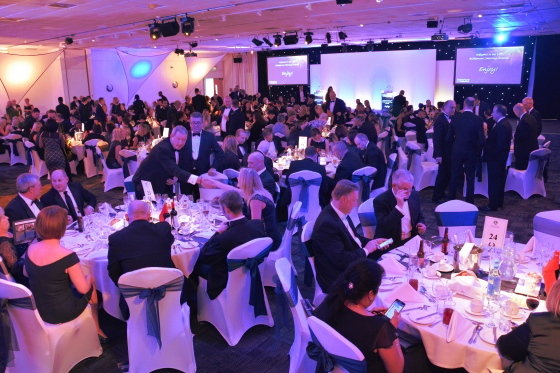 Blakemore Foodservice has recognised the achievements of customers across the catering sector at its annual Catering Awards.
A total of 240 guests, including Blakemore Foodservice customers, staff and suppliers, were invited to attend the event, which took place on December 1st at the East Midlands Conference Centre in Nottingham.
Blakemore Foodservice Sales & Marketing Director Jim Dudley said: "The Blakemore Foodservice Catering Awards, which are now in their thirteenth year, are held annually to acknowledge and reward our customers for their initiative, skill and dedication to their businesses."
Attendees included company owners, directors, customer head office personnel, publicans, chefs, cooks and catering managers.
Entrants competed in categories that included Best Menu, Community Interaction, Customer Service, Catering Team and the Peter Blakemore Award.
Guests enjoyed a three-course meal followed by entertainment from comedian Jason Manford, who went on to co-host the awards with Sales & Marketing Director Jim Dudley and Group Logistics Director Andy Grinsell.
The Overall Winner award for the private sector was handed to Lancaster Service Station MOTO, whilst the Overall Winner award for the public sector went to Marilyn Langmaid from the Hall School in Leicester. Both winners received £1,000.
A charity donation was made to Stephen Sutton's charity appeal, which Jason Manford was a strong supporter of before Stephen passed away in 2014. Initially Stephen's target was to raise £10,000 for the Teenage Cancer Trust, but today the total exceeds £5 million.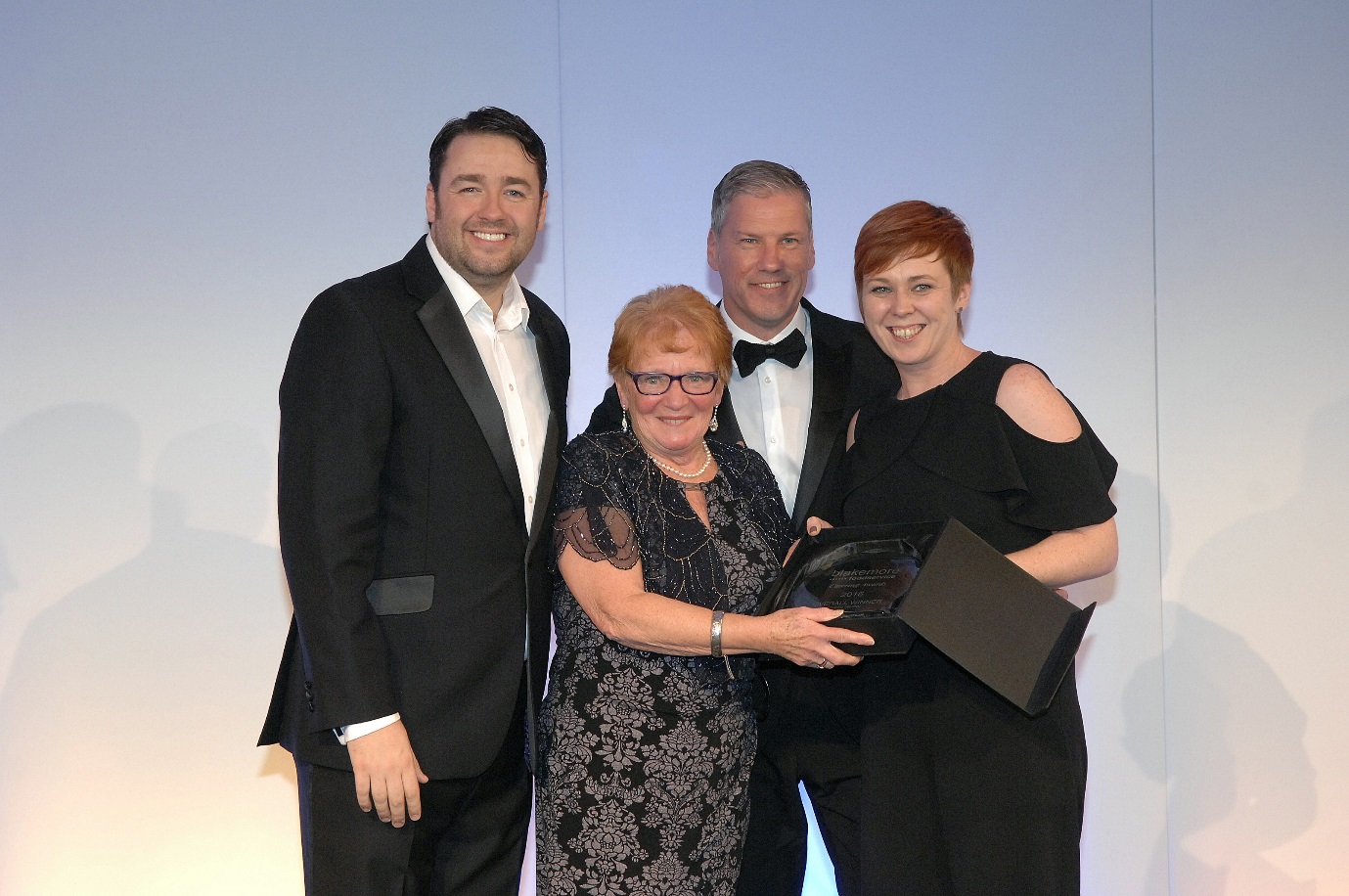 Marilyn Langmaid from the Hall School in Leicester picked up the Overall Winner award for the public sector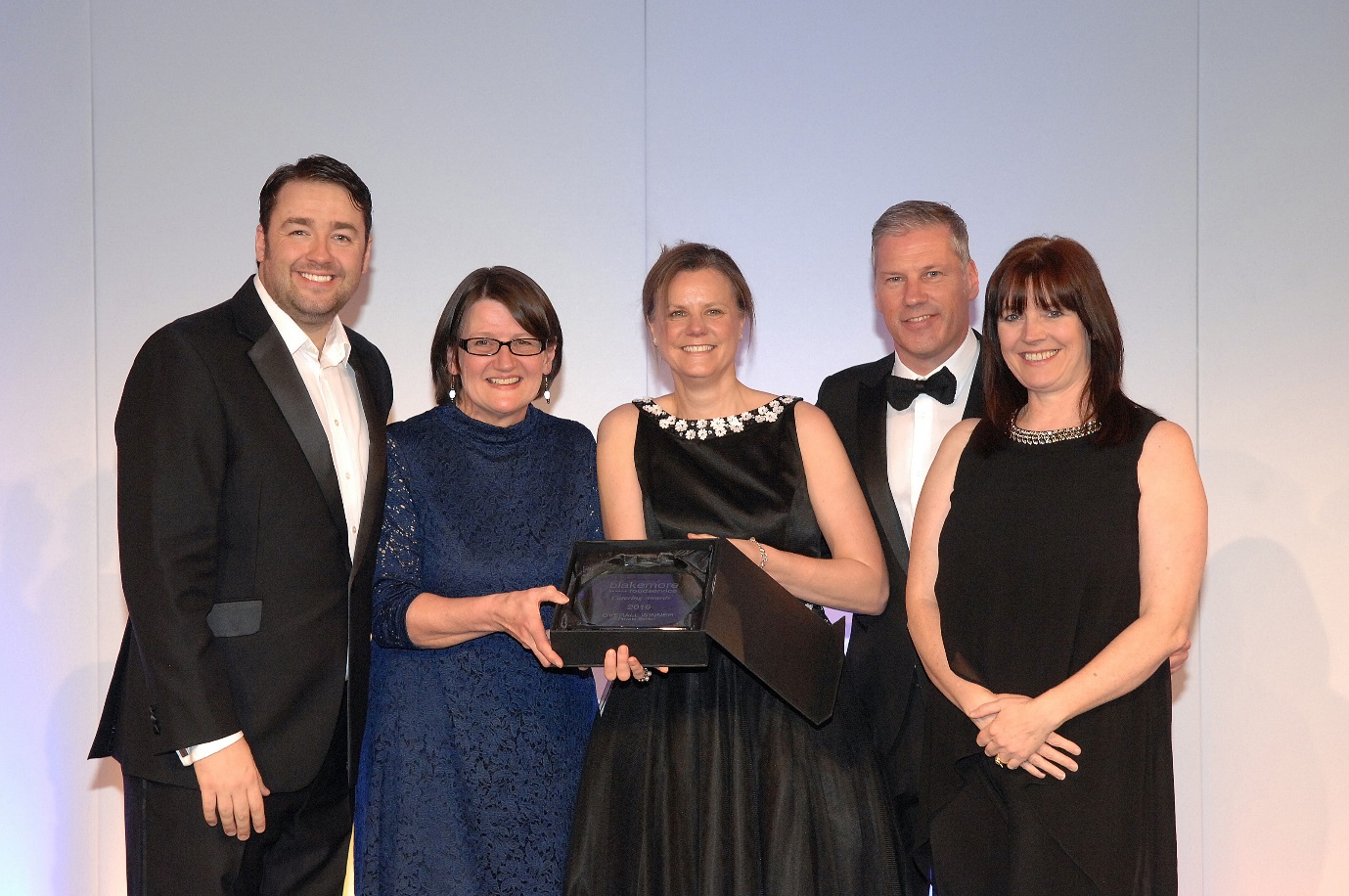 The Overall Winner award for the private sector went to Lancaster Service Station MOTO
News

June 17, 2020
AFB to Give Away £30,000 with Community Cashback Scheme
April 30, 2020
Blakemore Retail Launches Home Delivery Website
April 23, 2020
A.F. Blakemore Introduces Home Delivery for Most Vulnerable
View all Stories