Info Centre


Blakemore Colleagues Scoop Three FWD Gold Medals
November 26, 2021

Supply Chain Manager Kelly Burrows, Wholesale Distribution National Account Manager Ian Cawley and Telesales Manager Alan Mayor have all been crowned winners at this year's FWD Awards.
The FWD (Federation of Wholesale Distributors) Awards celebrate the outstanding people, products and services in the food and drink wholesale sector.
More than 750 attendees took to Old Billingsgate in London on 25th November for the awards evening. This year's awards saw a bumper number of entries as no event took place last year due to Covid-19.
A.F. Blakemore picked up the most awards of any wholesaler on the evening. Congratulations to the winners:

Kelly Burrows: Emerging Talent award winner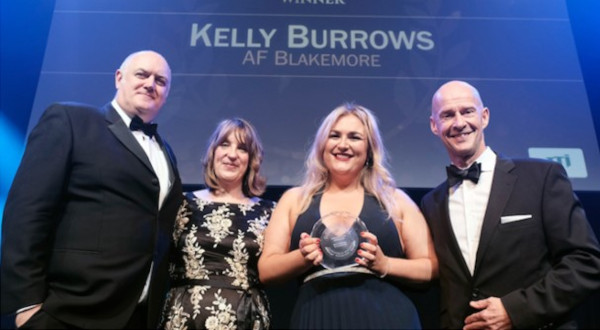 Kelly joined A.F. Blakemore's Transport operation in 2017 on the company's graduate scheme and now oversees a team. Her award shortlisting recognises all the work she has done for the business to increase supply chain efficiencies.
She has significantly helped increase the company's backhaul operation, leading negotiations with more than 150 suppliers to take the percentage of goods collected by AFB from suppliers from 10% to 23% and saving 700,000 miles from the road annually.
Kelly has also helped to introduce a centralisation initiative to create a central delivery point for suppliers, as well as an initiative to reduce the number of single-pick products in the warehouse. This has successfully removed five million picks per year from AFB's logistics operation.

Ian Cawley: Customer Development award winner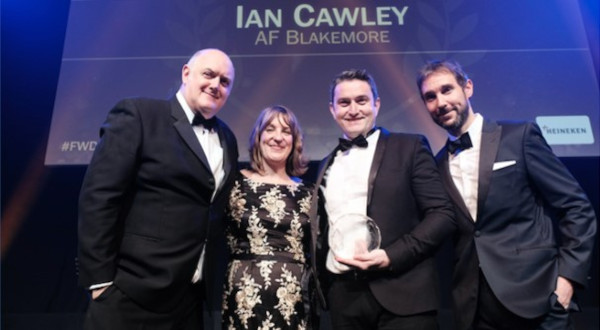 At the onset of the first Covid-19 lockdown, Ian was managing Blakemore Wholesale Distribution's BP account. When their business began to surge, Ian worked relentlessly with suppliers to capitalise on the opportunity, negotiating significant additional product allocations and often delivering stock availability that his colleagues were unable to unlock. This meant that BP were able to scale up their business with a well-rounded proposition in a new channel.
He has built on this since, extending the significant sales growth delivered during lockdown.
During 2021 Ian expanded his responsibilities as AFB began partnering with the Park Garage Group. He has led the onboarding, driving previously unseen levels of loyalty and discipline.

Alan Mayor: Telesales Star award winner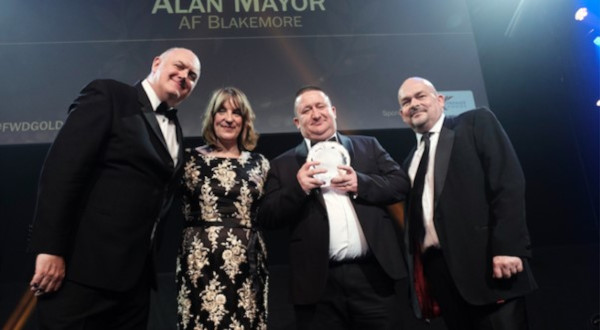 Alan picked up this award in recognition of his outstanding contribution to AFB's telesales team.
Alan played a key role in Blakemore Wholesale Distribution's 'Project Disruption', which involved the business moving customers away from paying on credit terms and towards paying on card.
By the end of the company's last financial year, Alan had helped drive card sales from zero to £7.5 million, smashing the sales target of £5 million. He has met all of his business objectives and brought on a lot of new accounts to the business.
Alan has exceptional call handling skills and is always friendly, upbeat and enthusiastic when dealing with customers. His colleagues have all praised him for his management skills and being a good listener.

Celebrating at the awards evening in London