Info Centre


A.F. Blakemore Revered at Walsall Council Partner Awards
March 20, 2018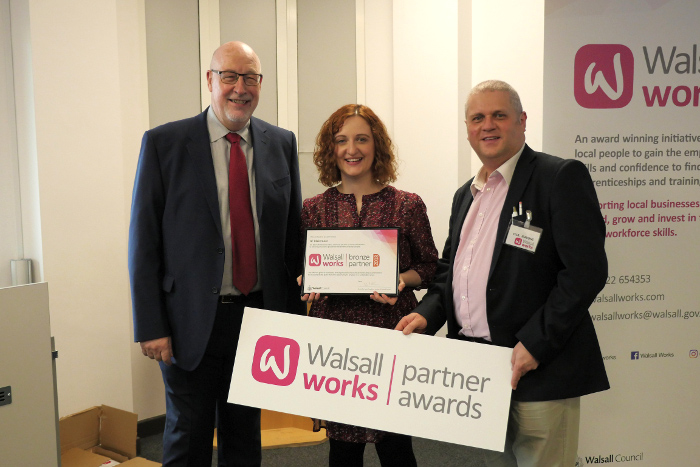 A.F. Blakemore has been presented with Bronze Partner Status at the Walsall Works Partner Awards.

The Walsall Works Partner Awards were established in 2017 by Walsall Council to recognise local employers who have demonstrated a commitment to investing in and supporting local people and communities.

The awards took place on March 15th at Walsall College and were presented by Leader of Walsall Council Sean Coughlan and Councillor Lee Jeavons.

Councillor Sean Coughlan commented: "A.F. Blakemore qualified for our initial award as a Bronze Partner thanks to the company's collaboration with Walsall Works in recruitment activities as well as strategic involvement in bodies such as the Walsall Economic Board.

"It is envisioned that these awards will become a quality mark of corporate social responsibility and that businesses in the area will endeavour to continue developing staff and working with schools and local communities, and strive to achieve Silver and Gold Partner status."

Walsall Works is a Walsall Council organisation that was set up in 2012 to address high youth unemployment in Walsall and across the region.

The organisation has since evolved to offer support to people of all ages in gaining skills and employment, through partnering up with local businesses.



News

June 17, 2020
AFB to Give Away £30,000 with Community Cashback Scheme
April 30, 2020
Blakemore Retail Launches Home Delivery Website
April 23, 2020
A.F. Blakemore Introduces Home Delivery for Most Vulnerable
View all Stories