Info Centre


A.F. Blakemore Ranked 44th Largest Privately Owned Company in Britain
July 04, 2019
A.F. Blakemore & Son Ltd has been named the 44th largest privately owned company in Britain in the Sunday Times HSBC Top Track 100.
Due to be published on July 7th, the Top Track 100 league table ranks Britain's 100 private companies with the biggest sales.
In 2018/19 A.F. Blakemore recorded sales of £1.14 billion. The company's 2019 league table ranking at number 44 is consistent with last year's position.
A.F. Blakemore has appeared on the list every year since the first Top Track 100 was published in 2002, and is one of 13 companies based in the Midlands to feature this year.
HSBC UK Head of Commercial Banking Amanda Murphy commented: "Once again, Britain's most ambitious private enterprises have shown their mettle by shrugging off uncertainty, growing their combined sales 14% to a record £220bn.
"It's reassuring that UK businesses are navigating change so confidently and the companies in the Top Track 100 are an inspiration to all.
"The 13 companies in the Midlands are the kinds of firms that provide the backbone of our economy, and we at HSBC UK are thrilled to see them thrive."
A.F. Blakemore appears on the league table with well-known businesses from around Britain, including Clarks, Iceland, John Lewis Partnership, Nando's and Specsavers.
This year, the 100 companies reached a record £220bn in total sales, up 14% on the prior year, with total profits of £24.6bn, up by 15%.
The league table is sponsored by HSBC, Linklaters and PwC, and compiled by Fast Track, the Oxford-based research and networking events firm.
This weekend it will be published with the Sunday Times Business section, on the Sunday Times tablet edition, and on the Fast Track website: www.fasttrack.co.uk.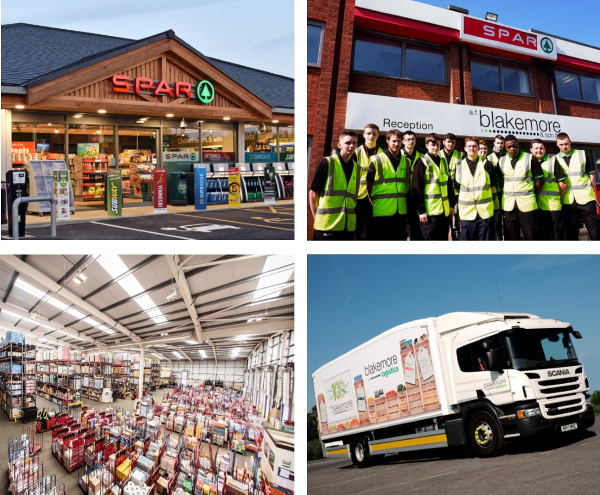 News

February 03, 2020
A.F. Blakemore Partners with Disability Sport Wales
January 24, 2020
A.F. Blakemore Trials Food Waste Fighting App
January 09, 2020
View all Stories