Info Centre


A.F. Blakemore Goes Green for Environmental Focus Week
July 05, 2017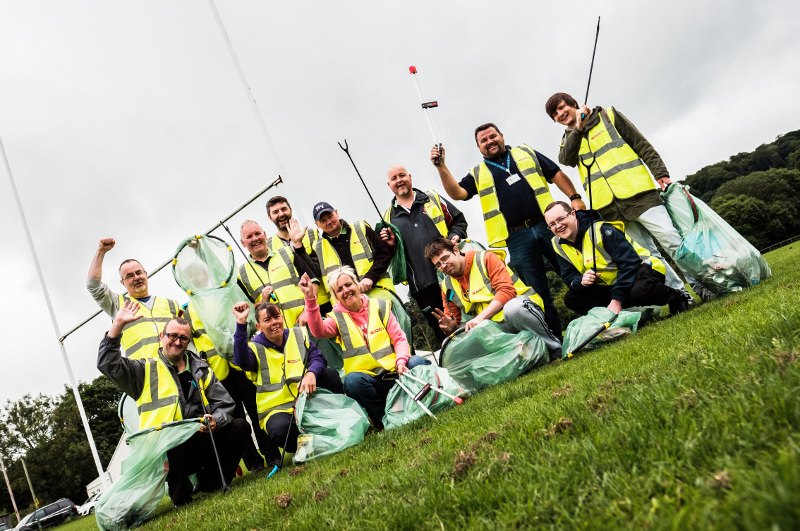 As part of a series of commemorative events to celebrate 100 years in business, colleagues across A.F. Blakemore have taken part in the company's Environmental Focus Week.
Throughout the week, which ran from June 26th to June 30th, the company organised a series of initiatives aimed at making a positive impact on the environment and promoting the importance of growing a sustainable business for the next 100 years.
Across England and Wales, an army of more than 300 A.F. Blakemore colleagues spent a week litter picking in their local communities.
In the West Midlands, 100 volunteers from Willenhall head office and nearby depots donated more than 700 hours to cleaning up areas at Rough Wood Chase in Walsall and Fibbersley Nature Reserve in Willenhall.
In South Wales, 26 volunteers from the Talbot Green depot donated more than 200 hours to litter picking at Brynna Woods and surrounding areas in Pontyclun.
Meanwhile, colleagues from 25 Blakemore Retail SPAR stores across England and Wales volunteered 100 hours to tidying up their local communities.
Community Affairs Officer Liz Bell commented: "I am delighted to see the work our volunteers achieved during the week. Not only will this impact the community and environment immediately, but we'll also be converting the amount of litter collected throughout the week into trees, which we will plant later on in the year."
As part of the week the company organised a showcase of electric and hybrid cars at its Willenhall head office. Seven cars from a range of company car grades were on display across the five days for colleagues to view. Seventeen members of staff even took a car for a test drive.
Commercial Director Caoire Blakemore commented: "The business is committed to reducing its impact on the environment, and with more than 380 cars in the company fleet this is an area where we could significantly reduce our carbon footprint.
"Not only are electric cars kinder on the environment but they are kinder on your wallet as there are lower taxes applied."
During the Environmental Focus Week, A.F. Blakemore's Property department also joined forces with UK Electrical Installations Ltd to improve the energy efficiency and reduce the utility bills of a women's refuge in Wolverhampton.
Volunteers from the two companies spent a week upgrading the electrical fittings to energy-efficient alternatives at The Haven women's refuge.
The team replaced all bedroom, corridor and communal lighting with LED fittings and installed light sensors in the kitchen, living room and corridors. In addition, external LED floodlights were installed to cover the rear garden, allotment, play area and building covering.
Volunteer Engagement Lead Marta Rios from The Haven commented: "We couldn't be more grateful for the support received by A.F. Blakemore and UK Electrical Installations.
"This environmental project has been a great initiative which will not only help us to become more energy efficient but also to reduce our current expenditure, allowing us to redirect more resources towards our service users.
"We are thrilled by the passion, dedication and sheer hard work of the employee volunteers involved in the project. Their kindness has made a huge difference by enhancing the lives and wellbeing of the women and children we support."
Running alongside all of this activity were daily environmental awareness campaigns promoting waste, recycling, transportation and water usage tips to employees to help reduce the company's impact on the environment. A total of 667 water-saving hippo bags have been distributed to sites across the company's estate to help conserve water in toilet cisterns.
Here is a snapshot of the activity that took place during the week:
Litter Picking
West Midlands volunteers at Fibbersley Nature Reserve

West Midlands volunteers at Rough Wood

South Wales volunteers at Brynna Woods

SPAR Wyberton litter pick

SPAR Pinchbeck litter pick

SPAR Ferndale litter pick

SPAR Chatham litter pick
Electric and Hybrid Car Display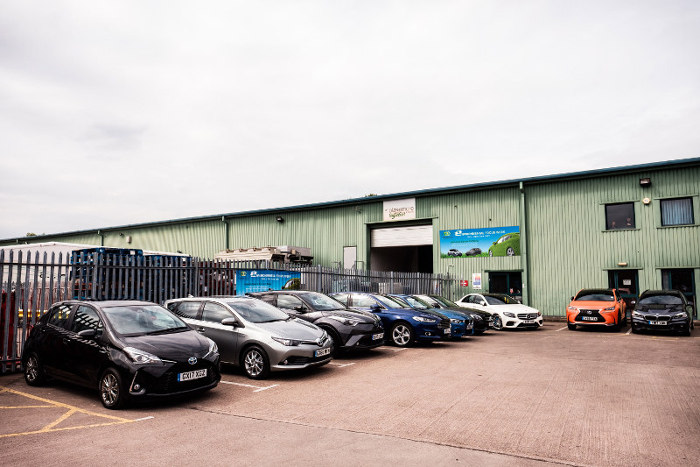 The showcase of electric and hybrid cars at Willenhall head office
The Haven Energy Efficiency Project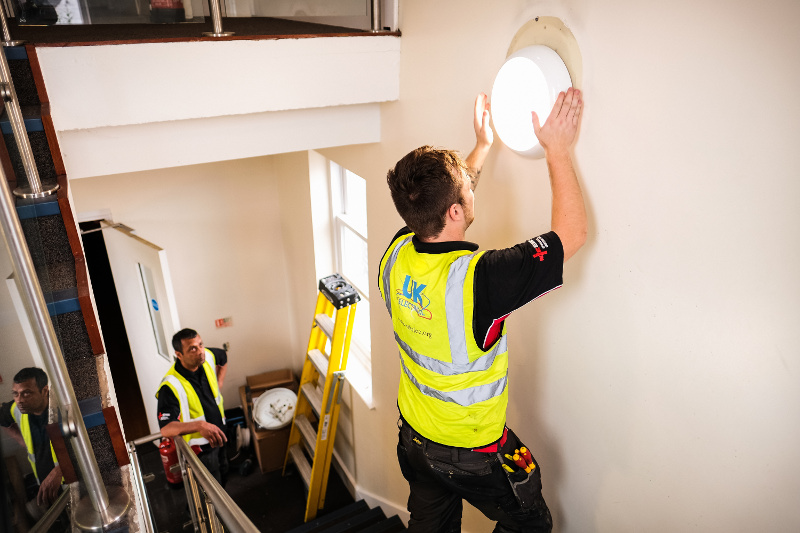 Blakemore Property volunteers team up with UK Electrical volunteers to improve the energy efficiency of The Haven women's refuge in Wolverhampton
News

August 13, 2020
A.F. Blakemore Expands Operations with Acquisition of Online Vegan Store
July 24, 2020
Philpotts Signs Up to Too Good to Go Food Waste App
July 23, 2020
Blakemore Retail Trials Self-service Checkouts
View all Stories