Info Centre


A.F. Blakemore Crowned National Winner at Business in the Community Awards
July 10, 2019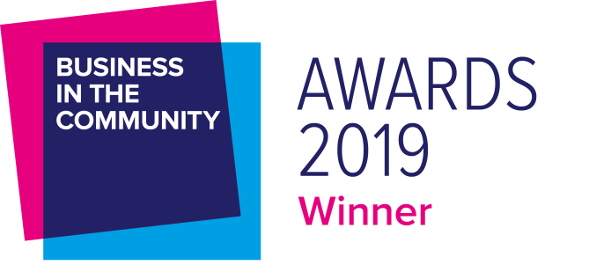 A.F. Blakemore is celebrating after being crowned a national winner at the prestigious Responsible Business Awards 2019, run by Business in the Community.
The company's schools volunteering programme, Branching Out, was named the overall winner in the Education Partnerships category at the Business in the Community Gala Dinner on 9th July.
The event was the culmination of the 2019 Responsible Business in Action campaign, run by Business in the Community, and was held at the Royal Albert Hall, London, where nearly 1,000 business leaders and influencers attended.
The Business in the Community Responsible Business Awards celebrate the very best in responsible business, and aim to inspire and enlighten the world with the innovative business stories that are at the heart of every community.
A.F. Blakemore's Branching Out programme inspires young people into the world of work by improving their employability skills and supporting the recruitment and development of future talent.
Branching Out works with young people across a range of employability interventions including enterprise events, practice interviews, CV writing workshops, study tours and mentoring sessions.
Since the programme was established in January 2017, 693 employee volunteers have donated almost 4,000 hours, engaging with 3,312 students across 63 primary and secondary schools.
The programme supports young people in developing their employability skills and also provides employment opportunities within the business itself. Since 2017, 183 young people have gained employment with A.F. Blakemore via activity related to Branching Out.
HR Business Partner Elizabeth Blakemore commented: "We are overjoyed to have won this award, and to be recognised in this arena is a phenomenal achievement.
"Transforming the lives of young people and providing them with the skills to prepare them for the world of work is why Branching Out exists. However, none of this could have been achieved without the continuous support and passion of our colleagues who have worked tirelessly to bring the programme to life."
Business in the Community Chief Executive Amanda Mackenzie added: "Huge congratulations to A.F. Blakemore & Son on their success in this year's Responsible Business Awards. They have shown determination and ambition to keep pushing the responsible business agenda through real, tangible action.

"All our award winners understand that the only way to bring about change is to actually do something about it. A.F. Blakemore & Son is putting responsible business practices at the core of their organisation and is helping our mission to make the UK the world leader at responsible business."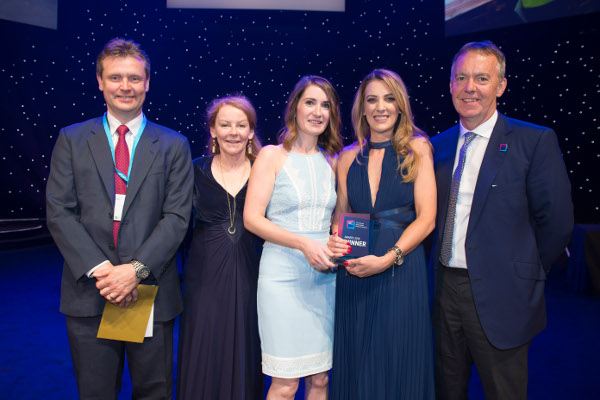 L-R: UK Head of UBS David Soanes, Business in the Community Chief Executive Amanda Macenzie, A.F. Blakemore Corporate Affairs Manager Clare Knowles, A.F. Blakemore HR Business Partner Elizabeth Blakemore and Sky Chief Executive Jeremy Darroch
News

August 13, 2020
A.F. Blakemore Expands Operations with Acquisition of Online Vegan Store
July 24, 2020
Philpotts Signs Up to Too Good to Go Food Waste App
July 23, 2020
Blakemore Retail Trials Self-service Checkouts
View all Stories