Blakemore Foundation


Blakemore Foundation
The Blakemore Foundation is a charitable trust established by the Blakemore family to support good causes across A.F. Blakemore's trading area.
This includes our SPAR trading area, which is highlighted on the map below: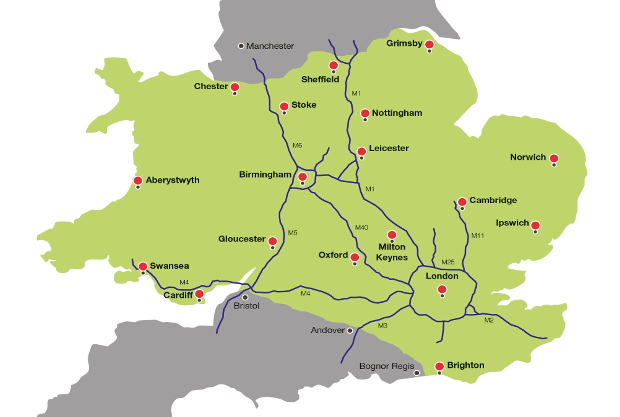 During the 2020/21 financial year the Blakemore Foundation donated £313,257 to good causes across the company's trading area.
The Blakemore Foundation offers four types of grant:
| | | |
| --- | --- | --- |
| | Donations which are given in the form of food, drink or supplies from our Blakemore Retail SPAR stores or Philpotts stores | |
| | Donations given to good causes up to the value of £200 to help towards projects, events, workshops and ongoing charitable work | |
| | Donations for causes supported by employees of A.F. Blakemore & Son Ltd up to the value of £200 | |
| | Grants which allow SPAR retailers to apply for a donation for a good cause of their choice | |

Click here for more information on the types of causes supported by the Blakemore Foundation and the application process.
If you know of a good cause looking for support, then the Blakemore Foundation may be of assistance.
For more information, please contact:
Community Affairs Officer Kate Senter
0121 568 2910
.(JavaScript must be enabled to view this email address)
Registered charity no. 1015938
News

April 21, 2022
Blakemore Retail Wins at NSPCC Corporate Impact Awards
March 25, 2022
Blakemore Colleagues Pack Bags of Essentials for People in Need
March 24, 2022
A.F. Blakemore Educates Schoolchildren on Rules of the Road
View all Stories