Blakemore Foundation


Blakemore Foundation
The Blakemore Foundation is a charitable trust established by the Blakemore family to support good causes across A.F. Blakemore's trading area.
This includes our SPAR trading area, which is highlighted on the map below: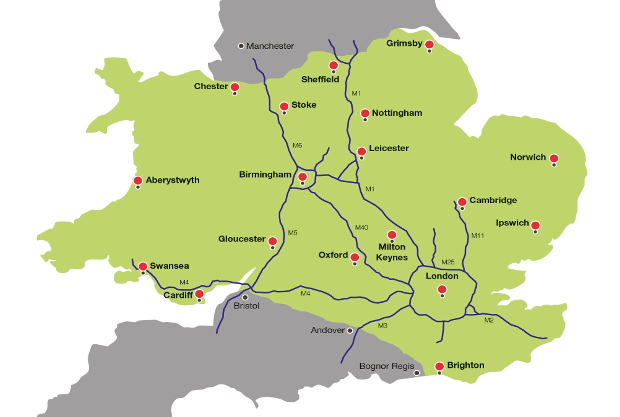 During the 2021/22 financial year, the Blakemore Foundation donated £356,855 to good causes across the company's trading area.
Apply for a Donation
The Blakemore Foundation offers four types of grant: in-kind donations, monetary donations, match-fund donations and independent retail donations.
We have recently launched new application forms, which means you will no longer receive a confirmation email. Upon successful submission of your application form, you will be given the option to print or save it.
During seasonal periods, we have a very high level of demand, so we ask all applicants to apply early to avoid disappointment. Sadly, we are unable to process donations requests any quicker than usual or on immediate request.
Goods vouchers are processed within a four-week period and monetary donations are processed within an eight-week period.
| | | |
| --- | --- | --- |
| | Donations which are given in the form of food, drink or supplies from our Blakemore Retail SPAR stores or Philpotts stores | |
| | Donations given to good causes up to the value of £200 to help towards projects, events, workshops and ongoing charitable work | |
| | Donations for causes supported by employees of A.F. Blakemore & Son Ltd up to the value of £200 | |
| | Grants which allow SPAR retailers to apply for a donation for a good cause of their choice | |

Click here for more information on the types of causes supported by the Blakemore Foundation and the application process.
Contact Us
If you have a query or require further information, please email .(JavaScript must be enabled to view this email address).
Registered charity no. 1015938
News

December 23, 2022
Donations Worth £65,000 Awarded to Good Causes at Christmas
September 13, 2022
Five Colleagues Cycle London to Paris for GroceryAid
July 12, 2022
SPAR UK Awards £100,000 to Good Causes Via Community Cashback Scheme
View all Stories