Main Menu


New Community Engagement Report Published
February 27, 2019
A.F. Blakemore has produced a 20-page publication showcasing the great work that took place as part of the company's community engagement programme during 2018.
A.F. Blakemore is committed to the local communities it serves and actively encourages all employees to make a significant, positive contribution to the community.
Colleagues are encouraged to participate in community activities as part of their development, and community engagement is now incorporated into many learning and development programmes offered by the company.
In 2018, A.F. Blakemore's community engagement programme supported an incredible 798,387 members of the community.
The company's charitable trust, the Blakemore Foundation, donated £444,923 to good causes, while colleagues fundraised £388,328 for the NSPCC.
The publication will be distributed across the business over the coming weeks.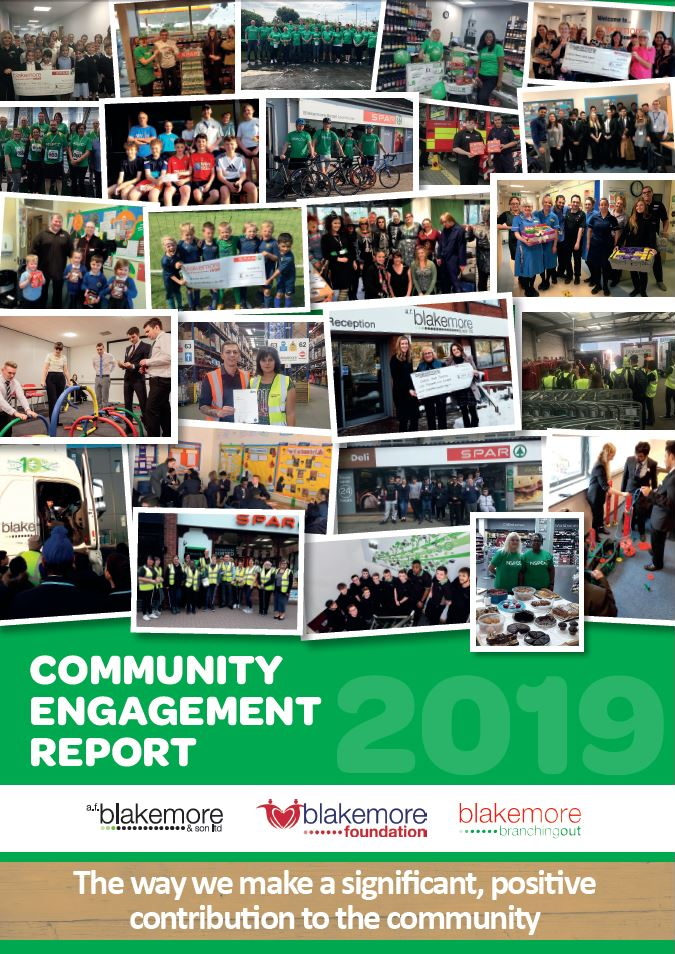 News

December 01, 2021
Get a Letter from Santa and Help the NSPCC
November 25, 2021
Blakemore Colleagues Attend Disability Sport Wales Paralympic Celebratory Dinner
November 15, 2021
Blakemore Retail and NSPCC Win at Corporate Engagement Awards
View all Stories