Main Menu


Get a Letter from Santa and Help the NSPCC
December 01, 2021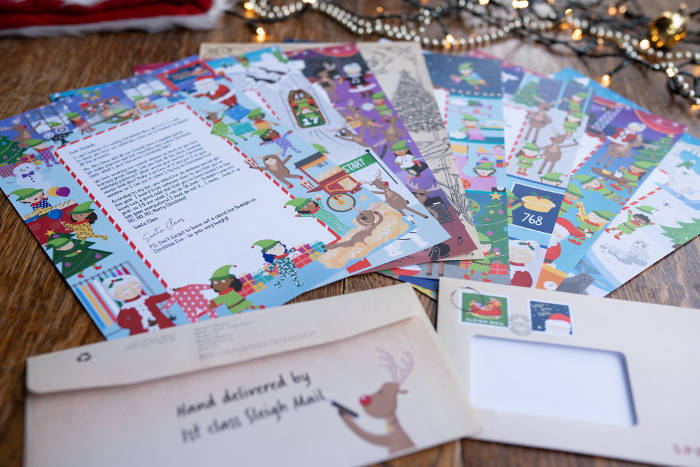 Help support Blakemore Retail's fundraising for the NSPCC this Christmas with a letter from Santa.
Order a letter from Santa for your little one, and they will receive personally addressed sleigh mail from the man himself, filled with festive tales from the North Pole and personalised details that only Santa magically knows!
Available in English and Welsh, and with eight festive designs to choose from, there really is something for every child.
Simply choose a design and fill in your child's details that you would like included in your letter, then make a donation that will help the NSPCC be there for children during the festive period.
The deadline for ordering a letter is 17th December.
Ordering a letter and donating via this specific link will contribute towards Blakemore Retail's fundraising total for the charity.
Every donation you give for a letter from Santa could help Chlidline be there for children who need someone to listen this Christmas – seven days a week, 24 hours a day, even on Christmas Day.
£5 could help support children through online resources on the Childline website.
£8 could pay for two calls to Childline, when a child is ready to break their silence on Christmas Day.
£12 could pay for three children to speak to Childline this Christmas.
£20 could pay towards raising awareness amongst children on topics such as bullying through a social media campaign.
£25 could pay towards training Childline volunteer counsellors to be there for children when they need them.
Choose from eight festive designs and receive a personally addressed letter
News

December 17, 2021
Blakemore Foundation Donates £55,000 to Christmas Community Activities
December 17, 2021
Festive Friday Raises Thousands for Charity
December 01, 2021
Get a Letter from Santa and Help the NSPCC
View all Stories