Main Menu


Five Colleagues Cycle London to Paris for GroceryAid
September 13, 2022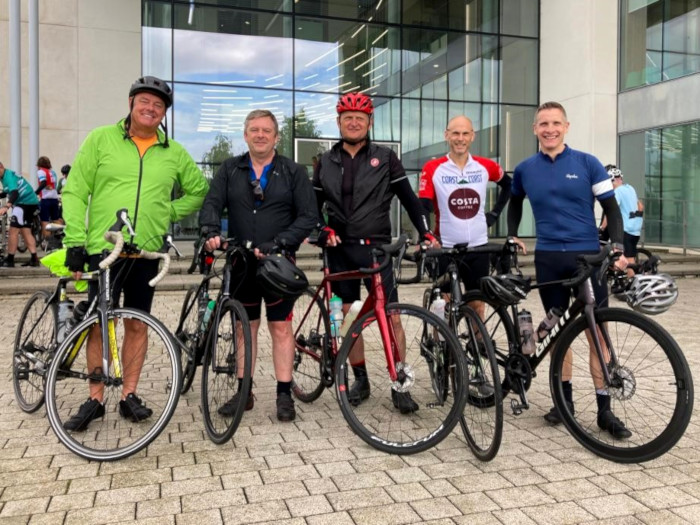 Five A.F. Blakemore colleagues have completed an epic bike ride from London to Paris in aid of charity GroceryAid.
New Business Manager Stuart Ware and New Business Executive Paul Vinnell from Blakemore Trade Partners, Operations Manager Bob Cash from Blakemore Fresh Foods, Head of Development Phil Collins from Blakemore Design & Shopfitting and Systems Trainer Iestyn Rhodes from Retail IT all took part in GroceryAid's London to Paris cycling challenge to fundraise for the charity, which provides emotional, practical and financial support to colleagues across the grocery industry.
Covering more than 200 miles over three days from 8th September to 10th September, the bike ride took the fundraisers from Weybridge, just outside London, through the Surrey hills and across the channel into northern France. The team then cycled through the French countryside into the Parisian suburbs and on to the magnificent Palace of Versailles.
Stuart commented: "The Blakemore team never underestimated the challenge of the London to Paris cycle ride, but the weather – made up mostly of torrential rain – made it even more difficult.
"However, the camaraderie and good spirits within the Blakemore team, and in fact all the riders, saw us through, and it was very satisfying reaching the finishing line at the Paris of Versailles on the third day.
"GroceryAid made this possible, and with all the good causes they fund it was a pleasure to support them. So please donate to this worthy cause if you are able to – whilst we dry off!"
All colleagues across the A.F. Blakemore group can access a range of free welfare support services offered via GroceryAid's 24/7 helpline and website. This includes financial assistance, emotional support, health and wellbeing support, relationship advice, debt advice and counselling. Visit groceryaid.org.uk to find out more.

The challenge:
Thursday 8th September: Weybridge to Portsmouth – 104km with 1,130m elevation
Friday 9th September: Caen to Evereux – 145km with 1,062m elevation
Saturday 10th September: Evereux to Versailles – 120km with 1,160m elevation

How to donate:
The team needs your help to raise funds for GroceryAid, so if you would like to show your support, please click on the link below and help make everyone's training worth it:
https://www.justgiving.com/team/TeamAFBLondontoParisCycleChallenge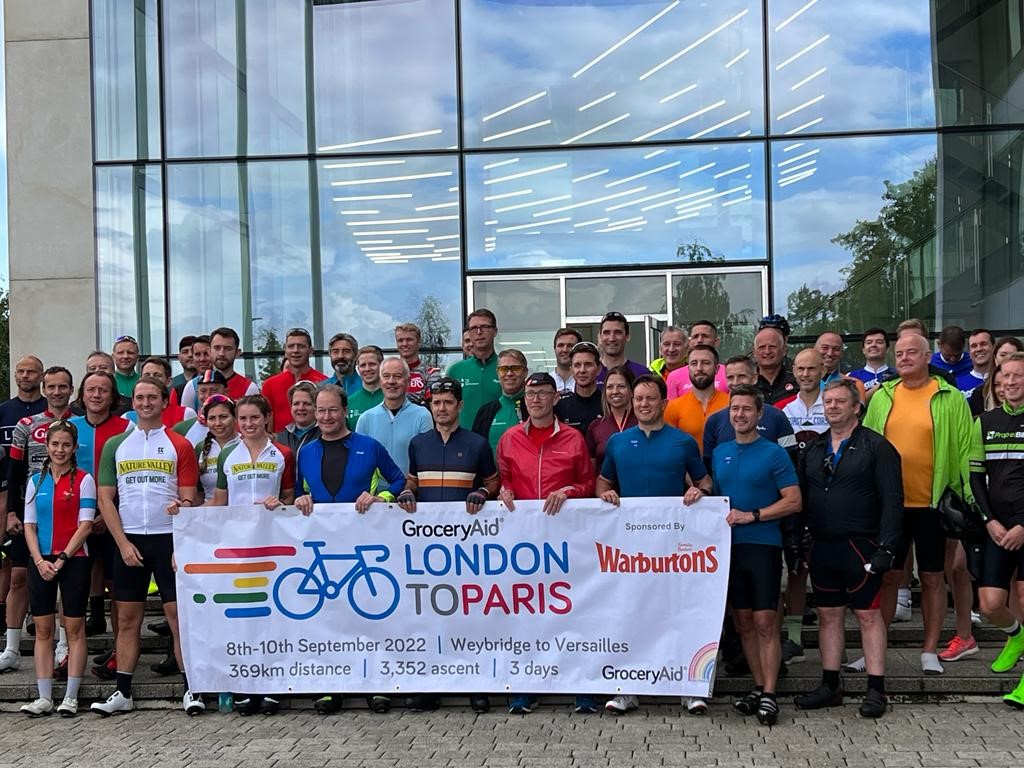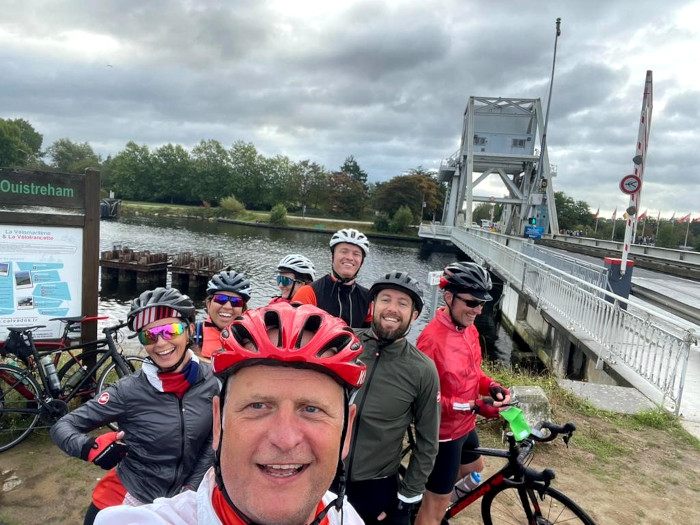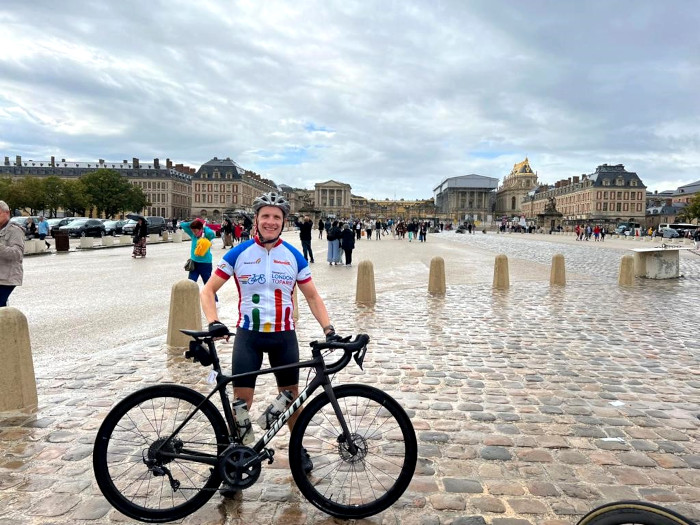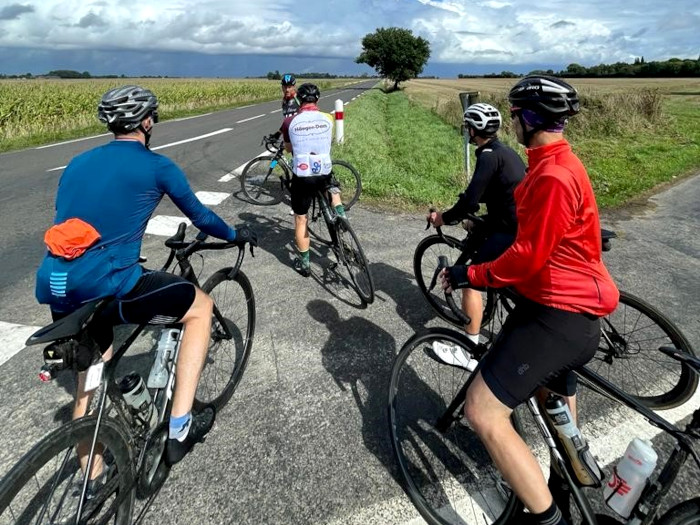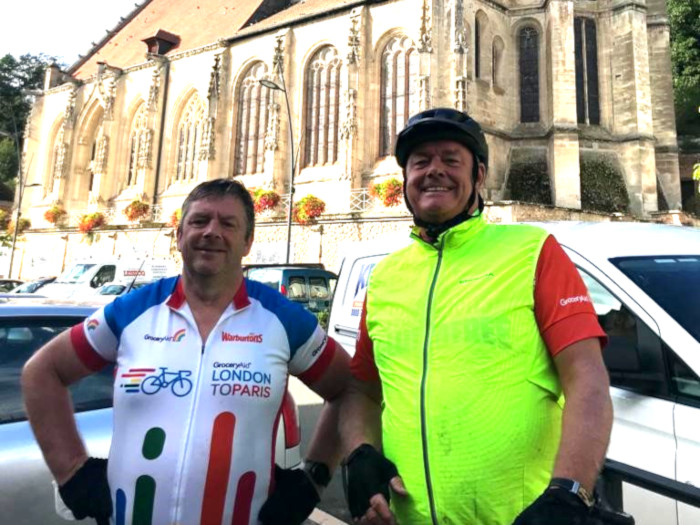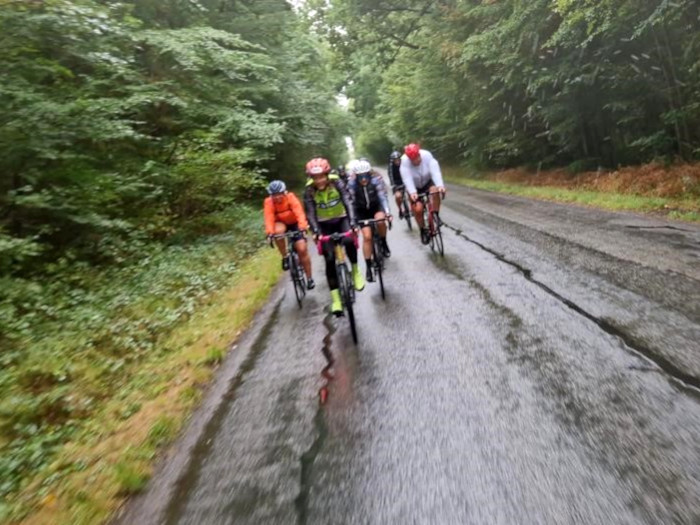 News

December 23, 2022
Donations Worth £65,000 Awarded to Good Causes at Christmas
September 13, 2022
Five Colleagues Cycle London to Paris for GroceryAid
July 12, 2022
SPAR UK Awards £100,000 to Good Causes Via Community Cashback Scheme
View all Stories