Main Menu


Festive Friday Raises Thousands for Charity
December 17, 2021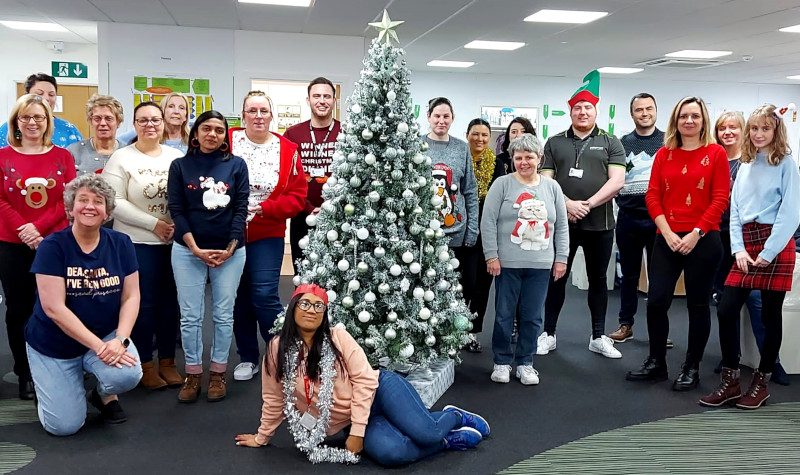 Last week's Festive Friday is estimated to have raised more than £20,000 for charity.
On Friday 10th December, colleagues across the Blakemore group dug out their Christmas jumpers and took part in a day of Christmas-themed activities to raise money for charity and spread festive cheer in the workplace.
Blakemore Retail colleagues are estimated to have raised circa £20,000 for the NSPCC, while colleagues across the rest of the business raised £405 for the Samaritans.
Colleagues were invited to take part in an AFB Christmas Quiz, with each team's quiz winner being entered into a prize draw for a chance to win a £40 voucher.
The winner of the voucher is John Cushion from Blakemore Retail's Blakeney store. Adam Bull from Chilled and Alison Houghton from Accounts Receivable were both runners up and will receive a hamper.
Thank you to everyone who took part in the event and everyone who submitted photos of their Christmas jumpers or quiz.
Here are just a few of the photos received: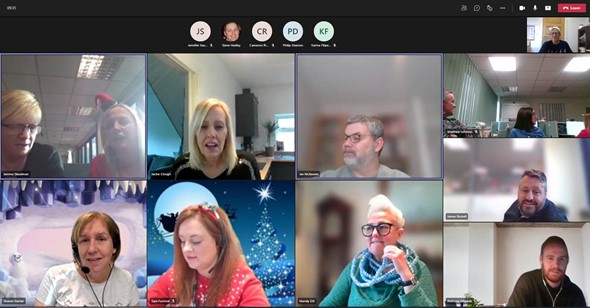 News

April 21, 2022
Blakemore Retail Wins at NSPCC Corporate Impact Awards
March 25, 2022
Blakemore Colleagues Pack Bags of Essentials for People in Need
March 24, 2022
A.F. Blakemore Educates Schoolchildren on Rules of the Road
View all Stories