Main Menu


Colleagues Don Disco-themed Bras to Raise Thousands for Walk the Walk
May 23, 2019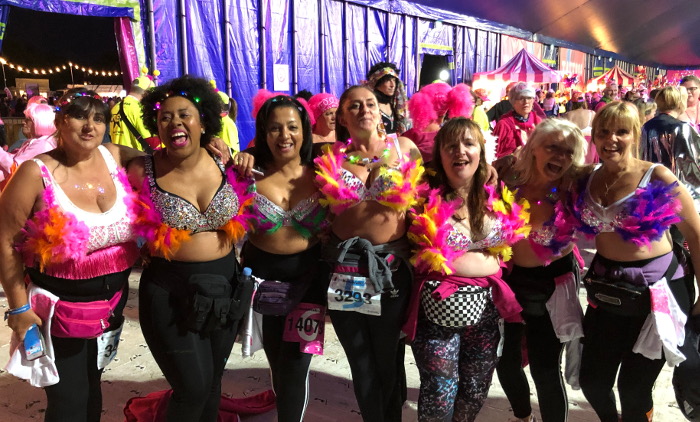 A plucky team of nine A.F. Blakemore colleagues completed the gruelling-but-glitzy challenge of charity Walk the Walk's iconic MoonWalk London to raise over £8,500.
On May 11th, the colleagues from Blakemore Technical Services, including Tina Perks, Charlotte Langley, Jayne Spilsbury, Debbie Powell, Michelle Walton, Sarah Spencer, Tiffany Grant, Nick Green and Narinder Clair, set off from MoonWalk City in Clapham Common for a 26.2-mile walk through London at night.
The team sported decorated disco bras, bespoke T-shirts and caps along with thousands of other women and men to walk through the streets of London at midnight and raise money for grant-making breast cancer charity Walk the Walk.
The 26.2-mile challenge passed London's most iconic landmarks, many of which were lit up pink in honour of the MoonWalk, including Battersea Power Station, the Coca-Cola London Eye, and the IMAX.
Charlotte commented: "We all decided to take part in the walk to help our friend and colleague Helen MacDonald (known as Thelma) through her chemotherapy and radiotherapy treatment plan after being diagnosed with breast cancer last year.
"We wanted to do something as a team to spur her on and support each other, as well as raise money for a charity that's doing amazing work in the fight against breast cancer."
The team started training in February, with some members never having walked a mile before. They set up a WhatsApp group to share exercise achievements and ideas on footwear and accessories, and also arranged a group evening to decorate their bras for the big day.
Michelle added: "We started the walk at midnight and the last of us finished at 9am on the Sunday morning. We watched the sun set and the sun rise! It was an experience none of us will ever forget and we have truly made lifelong friends.
"Helen joined us throughout the walk. We video-called her at the beginning, messaged her during it and most importantly, called her so she could cross the finish line with us. She was even there when they put the medal around my neck. It was really important to all of us that she shared the experience.
"We also received fantastic support from our colleagues in the finance department, who arranged cake sales to raise money and passed on lots of kind words of support.
"We did the walk to cheer Helen on while she is going through her treatment. One thing we all took from the walk was that everyone there had a story to tell, everyone there had a 'Helen' they were walking for – it was really powerful."
The team has so far raised over £8,500 for charity Walk the Walk, but would like to try and push this to £10,000.
If you would like to donate and provide support in the fight against breast cancer, please go to https://moonwalklondon2019.everydayhero.com/uk/team-thelma/members.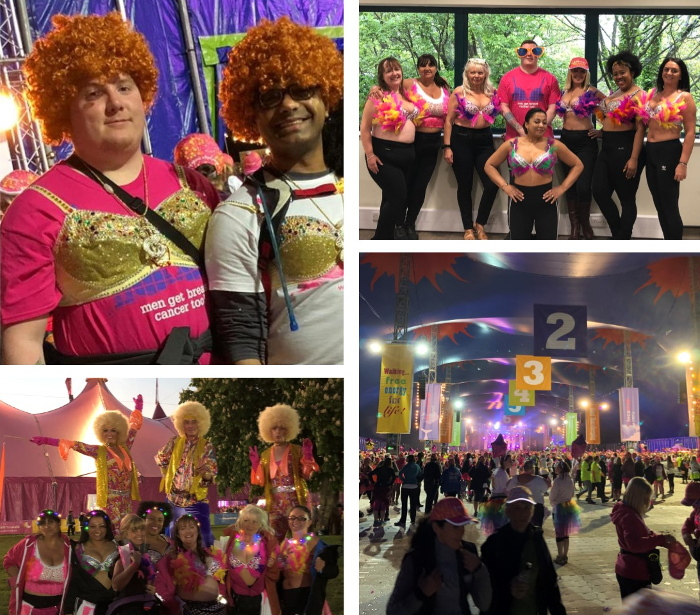 The team of colleagues taking part in the iconic MoonWalk London
News

December 01, 2021
Get a Letter from Santa and Help the NSPCC
November 25, 2021
Blakemore Colleagues Attend Disability Sport Wales Paralympic Celebratory Dinner
November 15, 2021
Blakemore Retail and NSPCC Win at Corporate Engagement Awards
View all Stories