Main Menu


Colleagues Celebrate GroceryAid Awareness Day
March 05, 2021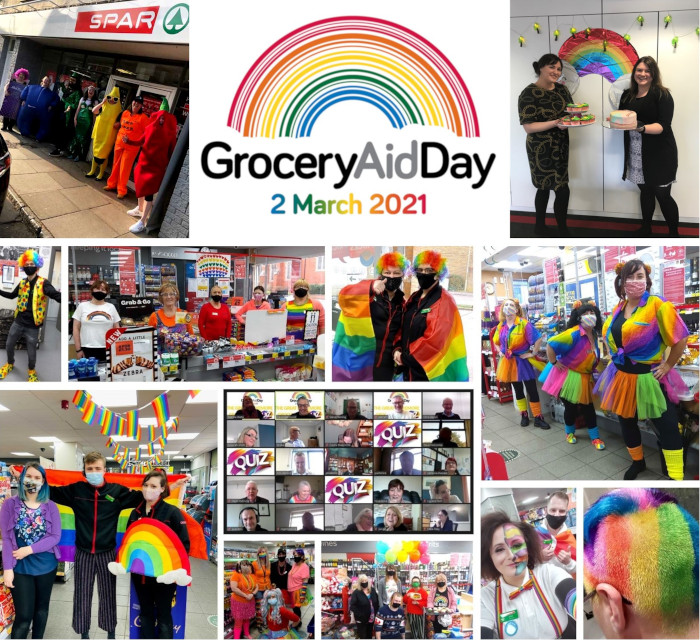 Colleagues across A.F. Blakemore helped the company raise awareness of GroceryAid as it marked GroceryAid Awareness Day on 2nd March.
GroceryAid is the national charity that supports colleagues working across all areas of the grocery industry, including in stores, wholesale, distribution, sales and support functions.
All colleagues across the A.F. Blakemore group can access a range of free welfare support services offered via the organisation's 24/7 helpline and website. This includes financial assistance, Covid-19 advice and support, emotional support, health and wellbeing support, relationship advice, debt advice and counselling. Visit groceryaid.org.uk to find out more.
On the charity's third annual Awareness Day, grocery colleagues were encouraged to spread the word about the free support available to staff members in need.
Group HR & Strategy Director Ian Diment commented: "GroceryAid Awareness Day is all about promoting the fantastic confidential support available to colleagues, from counselling to financial advice.
"GroceryAid has been supporting AFB colleagues throughout one of the hardest years the industry has faced, and so it is vital that we show our support in return.
"Without companies raising awareness, the charity wouldn't be able to help as many colleagues as it does."
A number of fundraisers were organised to help raise money for the charity on the day.
Blakemore Retail colleagues were invited to participate in a rainbow colour fancy dress day, where they had the opportunity to show off their wackiest and most colourful outfits.
Meanwhile, more than 50 office-based colleagues took part in an online general knowledge quiz led by HR Operations Director Pamela Watts.
The company also organised a rainbow bake off, inviting colleagues to bake cakes and send in photos of their creations.
The company is still collecting funds from the event, but fundraising from A.F. Blakemore's JustGiving page and 73 Blakemore Retail stores has already exceeded £2,574.
It's not too late to donate. If you want to give, please visit AFB's JustGiving page at www.justgiving.com/AFBGroceryAidDay2021.
Ten brave colleagues and retailers will also be fundraising for the cause by embarking on GroceryAid's five-day Coast to Coast Cycle Challenge in July this year, so keep a lookout!

Rainbow Bake Off Competition
Congratulations to Katie Poole in Retail Operations, Chris Sabine from SPAR Melton Mowbray and Kathrine Bubb from SPAR Wath upon Dearne, who have all been crowned winners of AFB's Rainbow Bake Off.
Left to right, here are the fantastic entries from Katie, Chris and Kathrine:
Thank you to everyone who entered the competition. Here are some of our other great entries: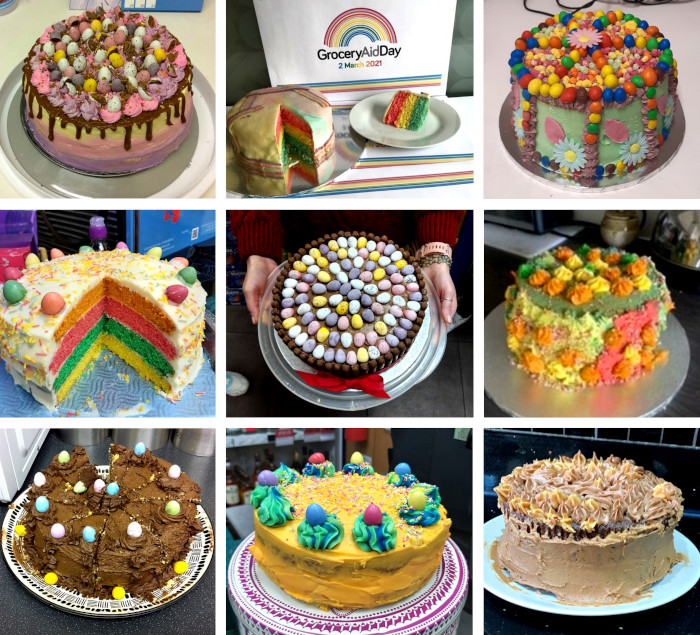 News

December 01, 2021
Get a Letter from Santa and Help the NSPCC
November 25, 2021
Blakemore Colleagues Attend Disability Sport Wales Paralympic Celebratory Dinner
November 15, 2021
Blakemore Retail and NSPCC Win at Corporate Engagement Awards
View all Stories