Main Menu


Charity Challenges Raise Hundreds for NSPCC
December 02, 2019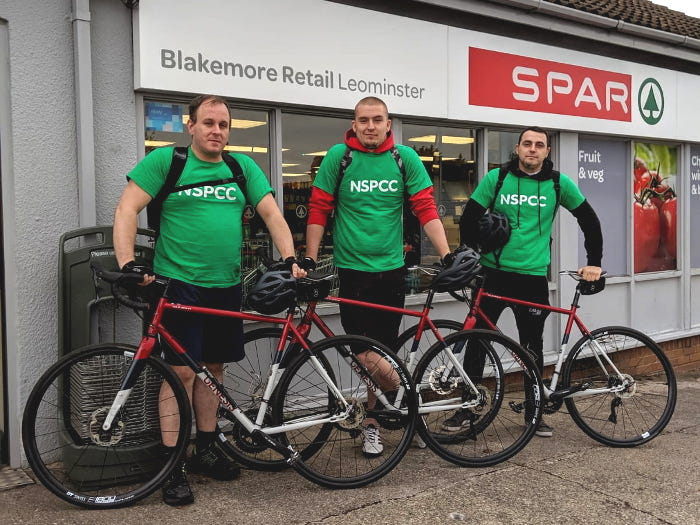 Blakemore Retail colleagues have taken part in a number of challenges to fundraise for the NPSPCC over the last couple of months.
Three Blakemore Retail store managers embarked upon a 105km seven-hour bike ride in October to raise £1,200 for the good cause.
Bishop's Castle Store Manager Ezekiel Nibbs, Presteigne Store Manager Matt Davies and Leominster Store Manager Phil Steele cycled from SPAR Leominster in Herefordshire to SPAR Bishop's Castle in Shropshire before riding over the hills to SPAR Presteigne and finishing back at Leominster.
Alongside the bike ride, fundraising took place throughout the stores, with colleagues organising tombolas and cake sales.
Blakemore Retail Area Manager Donna Cooper said: "This is the second year the lads have taken part in a bike ride, and this year they wanted to up the distance and really go for it.
"I am really proud of all the hard work, organisation and training that they did in preparation for the ride. On the day the weather wasn't the kindest, yet they still pushed on through and achieved what they set out to do – they are true SPAR stars!"
In the same month, two colleagues from the Post Office at SPAR Crowland raised almost £700 by taking on the NSPCC's Gherkin Challenge.
Tara Sleath and Lindsay Priestley joined hundreds of others to successfully climb 38 floors to the top of the Gherkin, one of London's most iconic buildings.
Then, in November, a team of colleagues from Greggs at SPAR Brumby Corner raised £250 for the NPSCC by taking part in a Fire and Glass Walk.
Store members Jackie, Amanda, Charlotte, Amber and Liz joined brave volunteers to walk barefoot on fire and broken glass at the event at Hillsborough Sports Arena in Sheffield.
Next week, on 11th December, Blakemore Retail colleagues will once again be taking part in the NSPCC's Sparkle Day.
Staff members across the company's SPAR estate will be adding something sparkly to their clothing or hosting cake sales and raffles to fundraise for the cause.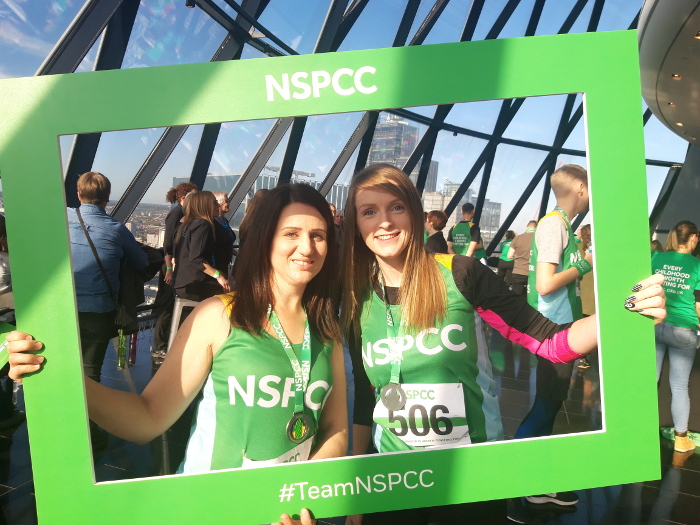 Tara Sleath and Lindsay Priestley from Crowland Post Office at the top of the Gherkin
Pictured above: Store managers Ezekiel Nibbs, Matt Davies and Phil Steele at the starting point of their 105k bike ride challenge

News

December 01, 2021
Get a Letter from Santa and Help the NSPCC
November 25, 2021
Blakemore Colleagues Attend Disability Sport Wales Paralympic Celebratory Dinner
November 15, 2021
Blakemore Retail and NSPCC Win at Corporate Engagement Awards
View all Stories