Main Menu


Blakemore Retail Reaches £4 Million Fundraising Milestone for NSPCC
July 23, 2021
Blakemore Retail has reached a £4 million fundraising milestone for the NSPCC through its 16-year partnership with the charity.
The milestone has been achieved thanks to colleagues taking on numerous fundraising challenges, with funds raised being integral to multiple NSPCC services, including the charity's Schools Service.
The NSPCC Schools Service visits primary schools delivering the 'Speak out. Stay safe.' programme that teaches children about abuse in an age-appropriate way, and advises on what they should do if anything worries them.
Blakemore Retail recently celebrated its 16th year of the partnership with 16th birthday parties across its SPAR stores, raising more than £35,000.
Despite the pressure of being an essential retailer during the pandemic, colleagues raised £309,000 in the last financial year alone.
Some of the key fundraising activities last year included a 'Dress Up, Dress Down Day', which raised £25,000, and the annual 'PANTS Weekend', which raised more than £31,000.
One of the top fundraising SPAR stores in the UK last year was Winthorpe Avenue in Skegness, with staff raising £10,623. The most improved fundraising store across the UK was Monkmoor in Shrewsbury, in which staff raised £1,564.
This milestone comes as the NSPCC launches their new 'Home or Out Alone' campaign, which is being funded by Blakemore Retail and promoted in stores.
This campaign will help parents and carers decide when they can start leaving their children at home safely, or letting them leave the house unsupervised.
The campaign also gives advice to parents and carers on issues surrounding safety, boundaries and building trust, and will signpost extra support that's available if needed.
NSPCC Corporate Partnerships Manager Elizabeth Whelehan said: "Despite the pressures caused by the pandemic, Blakemore Retail staff have continued to go above and beyond to fundraise and support the NSPCC.
"We have been blown away by their enthusiasm and drive, a real highlight being celebrating entering into the 16th year of the partnership with birthday parties raising over £35,000.
"They have raised an incredible amount over the years, and we are so excited to see what the next three years of this amazing partnership will bring."
Blakemore Retail Managing Director Matt Teague said: "Raising £4 million for the NSPCC is a remarkable achievement for our colleagues, and we'd like to thank our customers for their support too.
"The NSPCC does invaluable work to change children's lives for the better, and Blakemore Retail is passionate about fundraising for the cause.
"We are incredibly proud to be partnered with the NSPCC, and, having renewed our partnership with the charity for the next three years, we are very excited about upcoming plans and events."
Congratulations to the following stores:
Top fundraising store:
Winthorpe Avenue - £10,623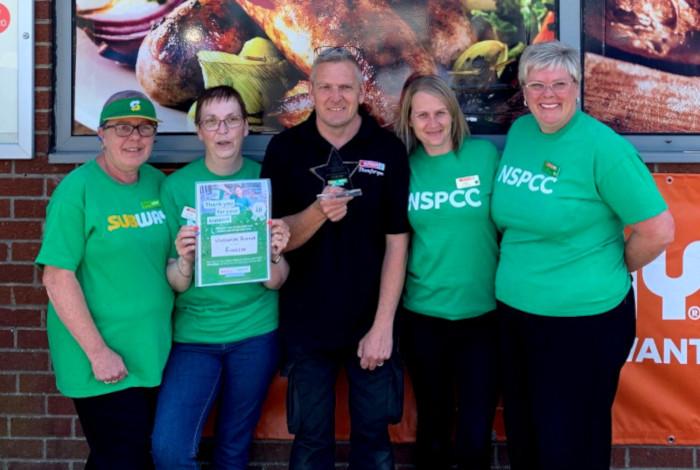 Second place:
Brumby Corner - £6,870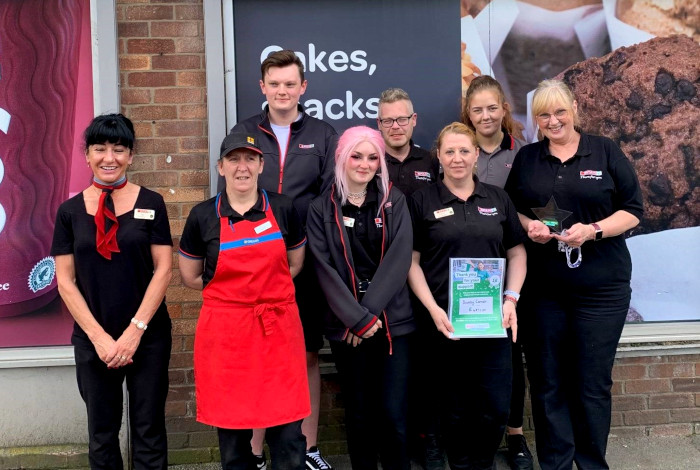 Third place:
Wollaston - £5,712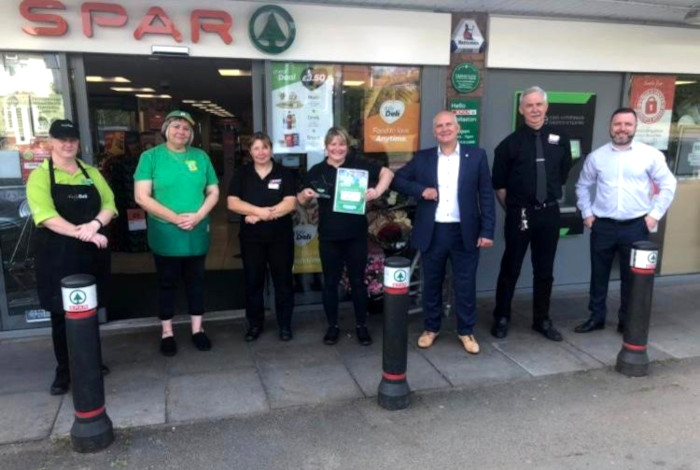 Most improved:
Monkmoor - £1,564