Main Menu


Blakemore Logistics Steps Up for Safer Streets
November 27, 2019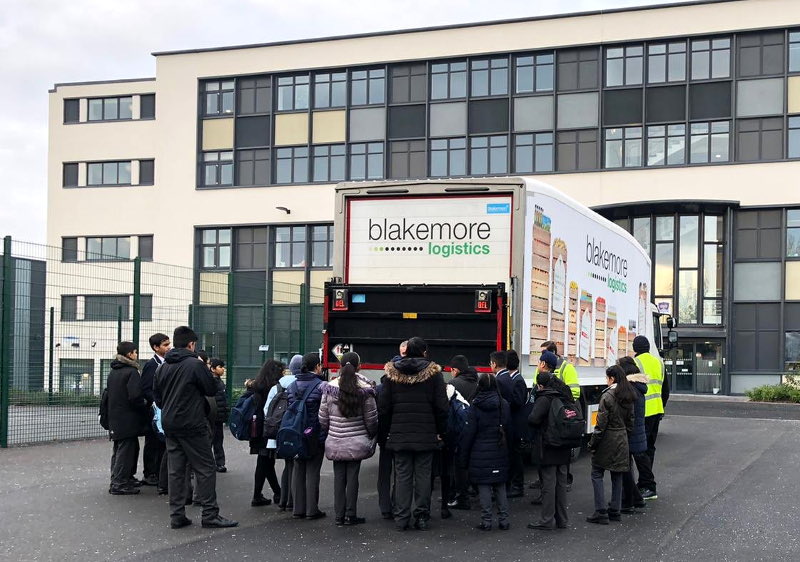 More than 700 pupils from across the West Midlands have been educated on the rules of the road as part of Blakemore Logistics Road Safety Week.
Year 7 students from five different secondary schools across the region took part in the week-long event, which ran from 18th to 22nd November alongside the charity Brake's national Road Safety campaign.
The schools included St Thomas More Catholic School, The Khalsa Academy Wolverhampton, Sandwell Academy, Walsall Academy and Pool Hayes Academy.
The first part of each school session saw Blakemore Logistics volunteers give a live vehicle demonstration to highlight the dangers of playing near large heavy goods vehicles.
Students then participated in different classroom-based activities. Blakemore volunteers gave a presentation to highlight the dangers of blind spots, the importance of using pedestrian crossings and how to be safer on the roads. Some sessions saw students create road safety posters.
For many Key Stage 3 students, it is their first time commuting to and from school on their own, so it is vital that they know the importance of road safety.
St Thomas More Catholic School Year 7 student Harry commented: "I really enjoyed the session. I liked getting to sit in the lorry and see the inside. I also learnt about road safety."
St Thomas More Catholic School Careers Lead Natalie Prior commented: "As a predominant employer within Wolverhampton, A.F. Blakemore prides itself on community engagement and reaching out to young people within the local area.
"As part of Road Safety Week, A.F. Blakemore aims to educate our younger students on the dangers of being a pedestrian. With part of the business being distribution and logistics, A.F. Blakemore is in a prime position to support students in understanding this practically.
"Year 7 were engaged, enthusiastic and keen to learn from the team of employees."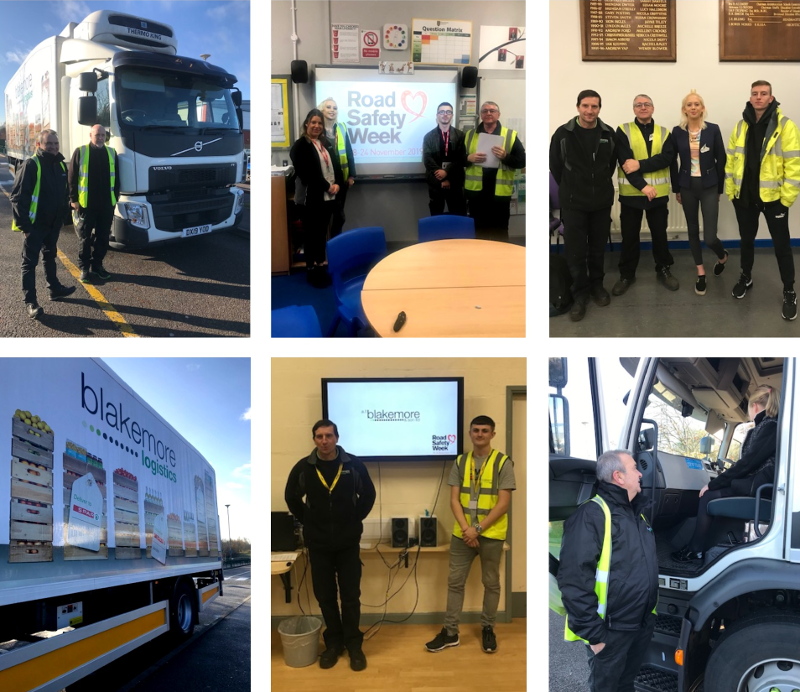 Blakemore Logistics volunteers lead educational activities during Road Safety Week

News

December 01, 2021
Get a Letter from Santa and Help the NSPCC
November 25, 2021
Blakemore Colleagues Attend Disability Sport Wales Paralympic Celebratory Dinner
November 15, 2021
Blakemore Retail and NSPCC Win at Corporate Engagement Awards
View all Stories