Main Menu


Blakemore Colleagues Wrap 2,500 Presents for Local Charities
January 02, 2020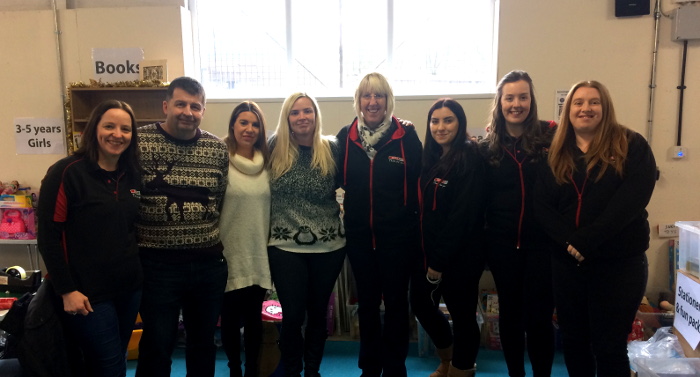 A.F. Blakemore colleagues wrapped more than 2,500 Christmas presents for local charities over the festive period.
More than 60 employees from different divisions donated their time to wrapping presents for 4 Steps to a Smile and Black Country Women's Aid.
Christmas wrapping sessions were held onsite at Willenhall head office over several days. Volunteers donated their time in several different ways, from collecting and buying presents to wrapping presents right through to delivering them to the charities.
Whilst some items were generously donated by individuals, more than £1,250 was donated by the Blakemore Foundation to enable colleagues to buy presents.
4 Steps to a Smile is a charity that has a clear mission: "No child should go without". Presents donated to this good cause were distributed to charities including children's homes and women's refuges within the Midlands region.
Meanwhile, Black Country Women's Aid is an independent charity that has supported survivors of abuse and exploitation in the West Midlands for 30 years.
Head of Accommodation Services at Black Country Women's Aid, Chereene Love, commented: "Thank you so much for all your kind donations; you really have made Christmas special for all the families living within refuges and in our modern-day slavery services.
"Your gifts will go to the 39 families living in our domestic abuse refuge and 300 modern-day slavery clients living in our refuge provision and home office accommodation across the West Midlands who we support as outreach.
"The families who we support often come to us with nothing, and your kind donations will shed some light on this time of year, which is quite challenging for most without a home or stability. We thank you from the bottom of our hearts."
In December, volunteers from the BTP Retail Services team and Blakemore Logistics (pictured above) also donated 28 hours of work time to Birmingham City Mission wrapping Christmas presents for vulnerable children.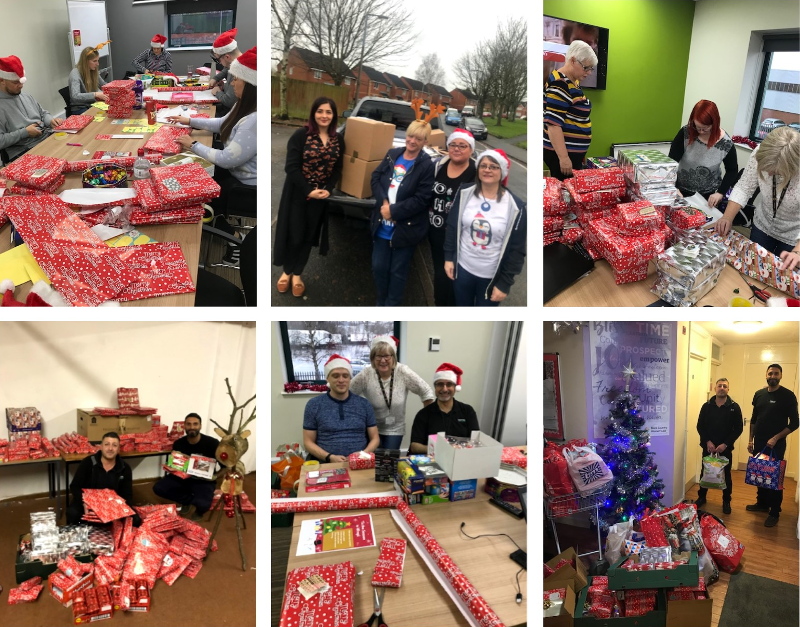 Blakemore colleagues wrap and deliver presents to help local people in need at Christmas
News

December 01, 2021
Get a Letter from Santa and Help the NSPCC
November 25, 2021
Blakemore Colleagues Attend Disability Sport Wales Paralympic Celebratory Dinner
November 15, 2021
Blakemore Retail and NSPCC Win at Corporate Engagement Awards
View all Stories