Main Menu


A.F. Blakemore Launches Education Programme for Secondary Schools
February 27, 2019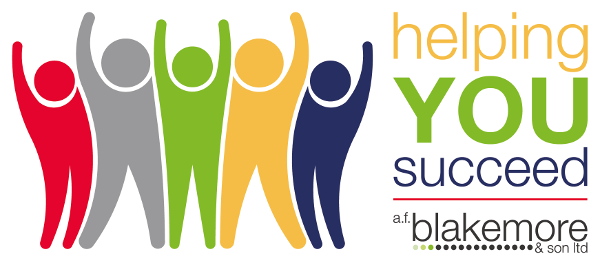 A.F. Blakemore has launched a brand new education programme for secondary school children to help them develop the attitudes and behaviours for success.
The programme, named Helping You Succeed, aims to nurture the character traits and non-cognitive skills of young people to enhance their opportunities to succeed in life and work.
A.F. Blakemore Director of Corporate Affairs Paul Cowley explained: "Helping You Succeed is a new strand to A.F. Blakemore's well-established community engagement programme, Branching Out, which focuses on schools and equipping young people with the skills required in the workplace.
"The programme, delivered in the classroom, aims to help students improve their self-direction, approach to learning, resilience and ability to connect with others while helping schools to improve engagement, attendance and attainment.
"It is also an opportunity to raise awareness of the A.F. Blakemore business and culture to young people."
The programme represents a collaboration between A.F. Blakemore and consultancy firm The Mind at Work, who have worked in partnership for more than a decade in the design and delivery of A.F. Blakemore's internal leadership development programme, Leading the Blakemore Way.
A.F. Blakemore has piloted the new programme at Pool Hayes Academy in Willenhall, West Midlands. In February, two groups of 15 Year 7 pupils embarked on the first of 13 one-hour classroom sessions scheduled to take place on a weekly basis through to May.
The sessions will be facilitated by Director of Corporate Affairs Paul Cowley and Retail Excellence Manager Dave Hammond from A.F. Blakemore as well as Dani Palmarini and Louise Smith from The Mind at Work.
To fully embed the teachings of the programme, students will be invited to undertake practical assignments in between sessions.
School teaching staff, parents and guardians will also be engaged throughout the programme with a pre-launch awareness session and regular communication to update them on the progress of the course and how they can support their children.
The programme will be delivered at no cost to the school and will be fully evaluated on completion to understand its impact, with a view to the course being rolled out to further schools in subsequent years if successful.
News

December 01, 2021
Get a Letter from Santa and Help the NSPCC
November 25, 2021
Blakemore Colleagues Attend Disability Sport Wales Paralympic Celebratory Dinner
November 15, 2021
Blakemore Retail and NSPCC Win at Corporate Engagement Awards
View all Stories