Main Menu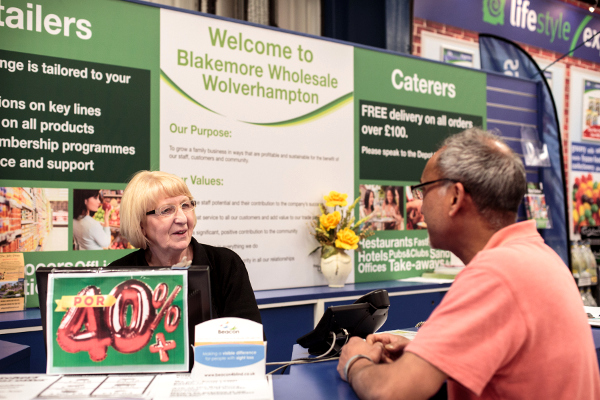 Blakemore Wholesale entails the cash & carry and delivered wholesale arm of A.F. Blakemore & Son Ltd.
The division operates from 14 cash & carry depots in Bangor, Barnsley, Birmingham, Cardiff, Gateshead, Grimsby, Hexham, Killingworth, Middlesbrough, Newport, Penrith, Swansea, Walsall and the company's head office at Wolverhampton Science Park.
Blakemore Wholesale Distribution also runs a national food distribution service which serves delivered customers across the UK via an 84,000 sq ft distribution depot at Apex II in Great Bridge, West Midlands.
The company is the largest member of the Landmark Group and employs more than 680 people.
Blakemore Wholesale is committed to supporting independent retailers across the country and provides the products, prices and services to help stores compete against the major multiples. This commitment can be seen in our Lifestyle Express and Apex retail clubs that play an increasingly important role in the UK convenience store landscape.
Today Blakemore Wholesale's customer base far exceeds the traditional role of a cash & carry operator and now serves key vending, forecourt and catering customers nationwide.
Our product range includes fresh, ambient, chilled and frozen foods as well as licensed, tobacco and other non-food products. Alongside hundreds of well known brands, Blakemore Wholesale also offers a wide range of value products that provide excellent quality at very competitive prices.
All of our depots offer a free Click & Collect service.
Some of our cash & carry sites are also able to provide a butchery service. To find out more about the services available in your area, please see your local depot page in the Our Depots section.