Main Menu

Blakemore Retail Opens New Shropshire Store
June 19, 2013
In May Blakemore Retail opened a brand new store in North Shropshire: SPAR Baschurch.
The 2,800 sq ft store sits in the large village of Baschurch, eight miles north of Shrewsbury.
A brand new building, the ultra-modern store offers the local community an extensive range of grocery and fresh foods and boasts an in-store bakery as well as Costa coffee.
Already generating average sales of £27,000 per week, Baschurch has proved that a rural location is no obstacle to success. The store has been particularly popular with local residents who would otherwise have to travel to Shrewsbury for their shopping:
One local resident at the store's opening day commented,
"This is the best day of my life; we've waited years for this. Thank you."
Not only does the store attract customers from the local village, but also surrounding hamlets. Footfall has been further boosted by the store's proximity to a medical centre and the largest agricultural college in the county, both less than a mile away.
Priding itself on being at the heart of the local community, the store has worked hard to involve itself with local residents and emphasise its connection with local businesses.
Signage throughout the store promotes the fact that it stocks local products and is committed to supporting local good causes. The store was opened by nearby primary schools and has continued to maintain these connections since.
Blakemore Retail Area Manager Gareth James commented:
"We are delighted to have delivered a much-needed and long overdue high-quality convenience store to the local area.
"We already see ourselves as part of the community with the links we've made to the local schools, and we are looking forward to continued success in the future."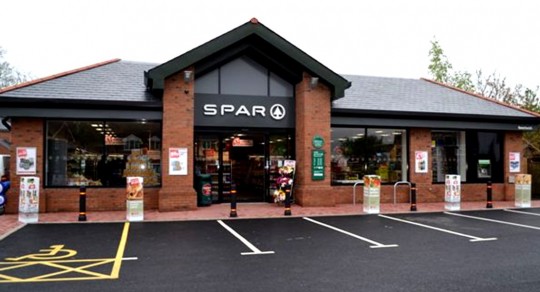 Blakemore Retail's new store in Baschurch, North Shropshire